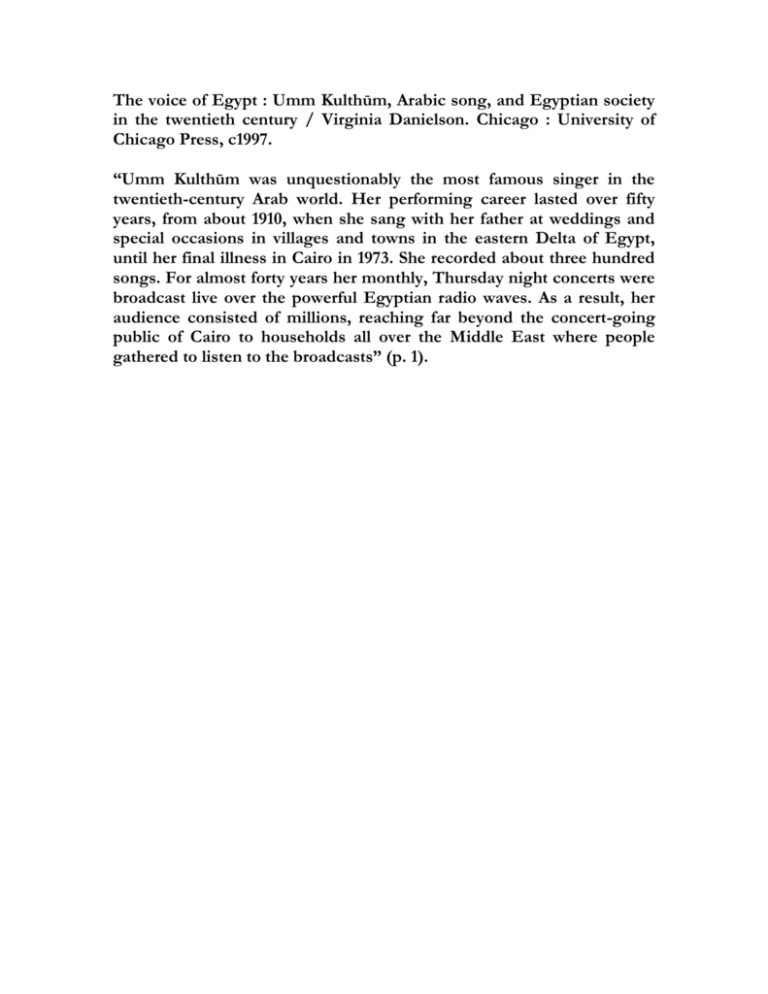 The voice of Egypt : Umm Kulthūm, Arabic song, and Egyptian society
in the twentieth century / Virginia Danielson. Chicago : University of
Chicago Press, c1997.
"Umm Kulthūm was unquestionably the most famous singer in the
twentieth-century Arab world. Her performing career lasted over fifty
years, from about 1910, when she sang with her father at weddings and
special occasions in villages and towns in the eastern Delta of Egypt,
until her final illness in Cairo in 1973. She recorded about three hundred
songs. For almost forty years her monthly, Thursday night concerts were
broadcast live over the powerful Egyptian radio waves. As a result, her
audience consisted of millions, reaching far beyond the concert-going
public of Cairo to households all over the Middle East where people
gathered to listen to the broadcasts" (p. 1).