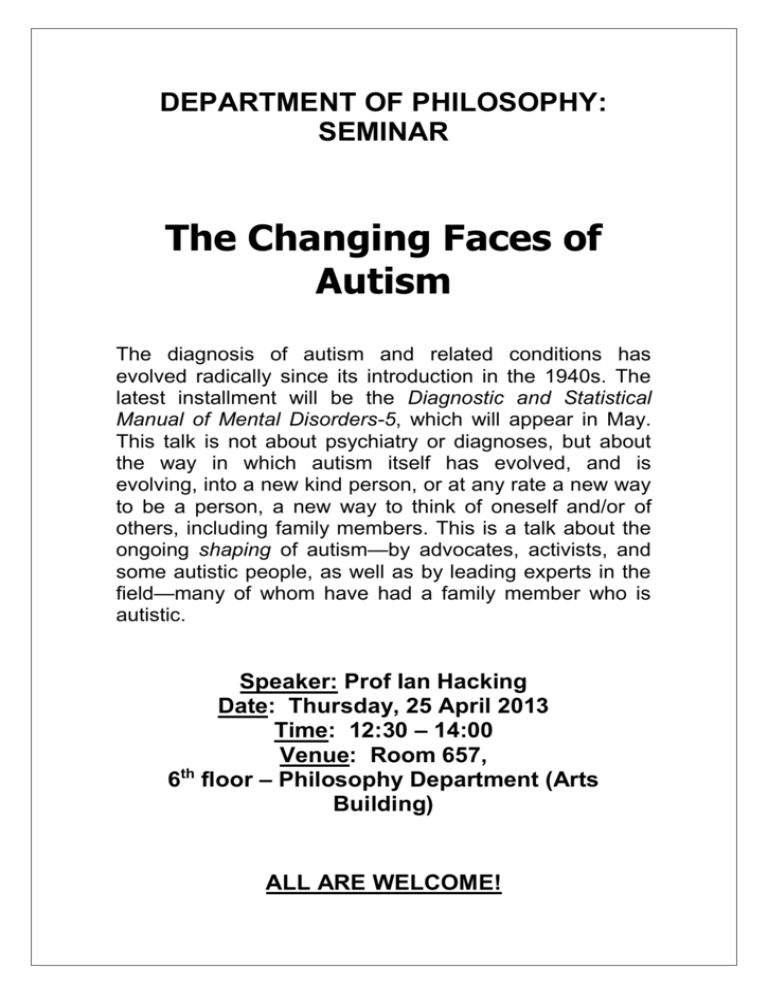 DEPARTMENT OF PHILOSOPHY:
SEMINAR
The Changing Faces of
Autism
The diagnosis of autism and related conditions has
evolved radically since its introduction in the 1940s. The
latest installment will be the Diagnostic and Statistical
Manual of Mental Disorders-5, which will appear in May.
This talk is not about psychiatry or diagnoses, but about
the way in which autism itself has evolved, and is
evolving, into a new kind person, or at any rate a new way
to be a person, a new way to think of oneself and/or of
others, including family members. This is a talk about the
ongoing shaping of autism—by advocates, activists, and
some autistic people, as well as by leading experts in the
field—many of whom have had a family member who is
autistic.
Speaker: Prof Ian Hacking
Date: Thursday, 25 April 2013
Time: 12:30 – 14:00
Venue: Room 657,
th
6 floor – Philosophy Department (Arts
Building)
ALL ARE WELCOME!