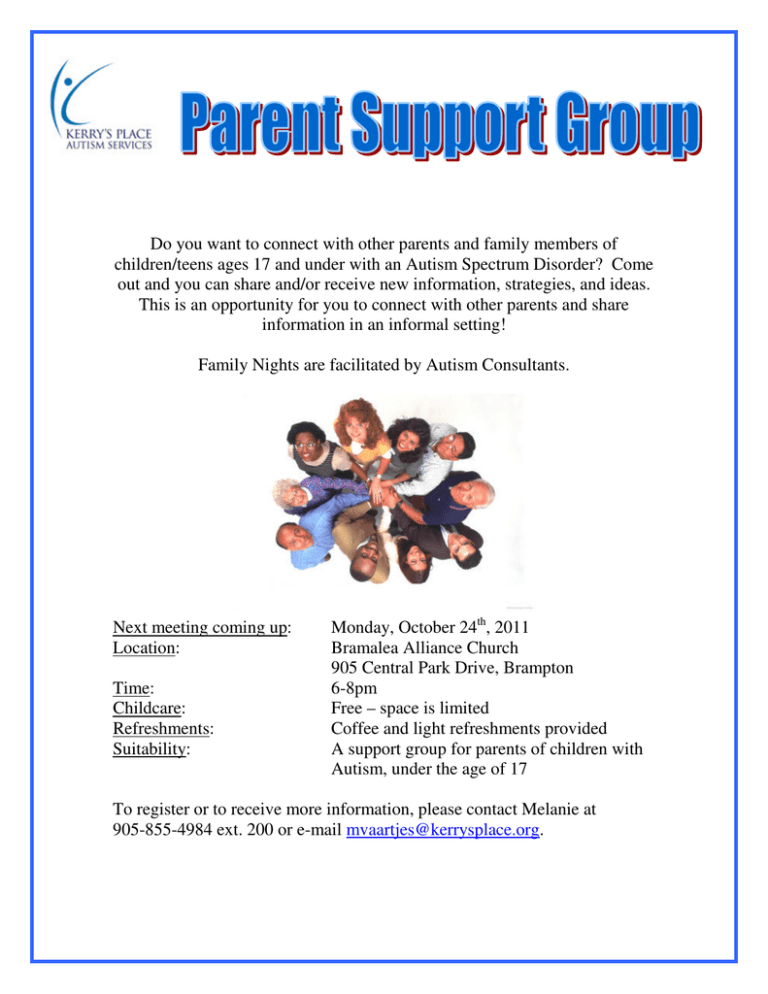 Do you want to connect with other parents and family members of
children/teens ages 17 and under with an Autism Spectrum Disorder? Come
out and you can share and/or receive new information, strategies, and ideas.
This is an opportunity for you to connect with other parents and share
information in an informal setting!
Family Nights are facilitated by Autism Consultants.
Next meeting coming up:
Location:
Time:
Childcare:
Refreshments:
Suitability:
Monday, October 24th, 2011
Bramalea Alliance Church
905 Central Park Drive, Brampton
6-8pm
Free – space is limited
Coffee and light refreshments provided
A support group for parents of children with
Autism, under the age of 17
To register or to receive more information, please contact Melanie at
905-855-4984 ext. 200 or e-mail mvaartjes@kerrysplace.org.