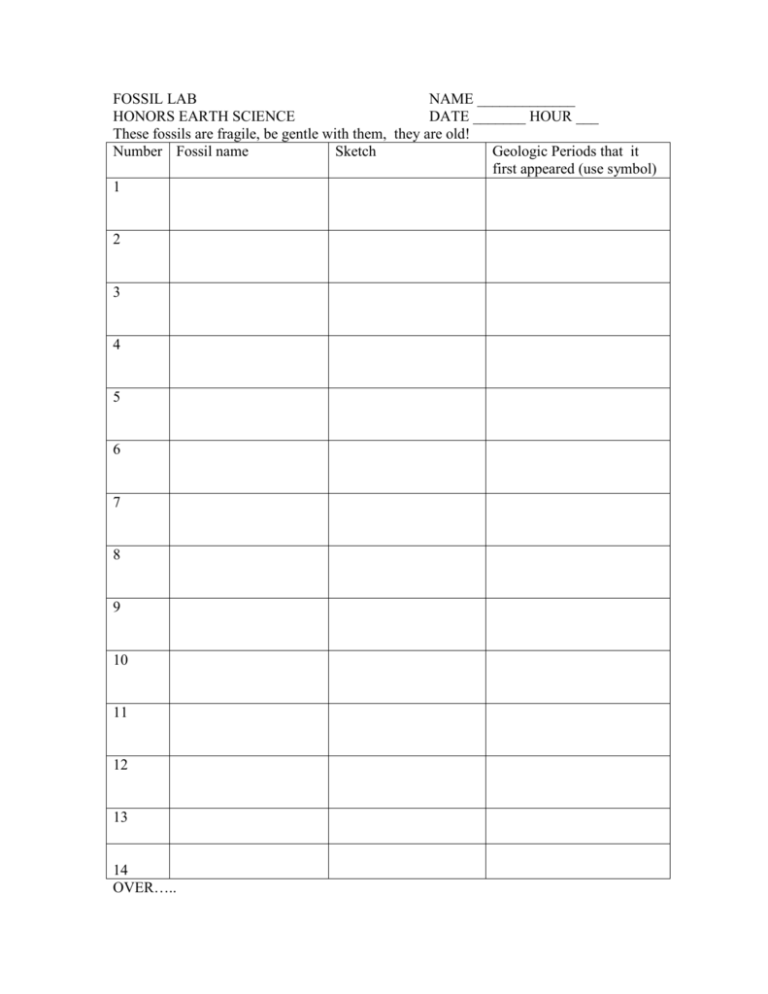 FOSSIL LAB
NAME _____________
HONORS EARTH SCIENCE
DATE _______ HOUR ___
These fossils are fragile, be gentle with them, they are old!
Number Fossil name
Sketch
Geologic Periods that it
first appeared (use symbol)
1
2
3
4
5
6
7
8
9
10
11
12
13
14
OVER…..
Use pages 292-298 to help with these questions:
1. What type of fossil (mold, cast, carboniation, resin) would the following represent (see
pictures in textbook pg. 296)
A. insect in amberB. petrified woodC. ammonite shell (photo B)D. dinosaur footprintsE. insect on carbon film (photo C)-
2. What is a coprolite?
3. What is a gastrolith?
4. Why are there so few jellyfish fossils?
5. Explain why there are so few fossils found in Precambrian rocks.
6. Explain how you could use an index fossil to tell the age of a rock layer.
7. In addition to being important aids in dating and correlating rocks, how else are fossils
helpful in geologic investigations?