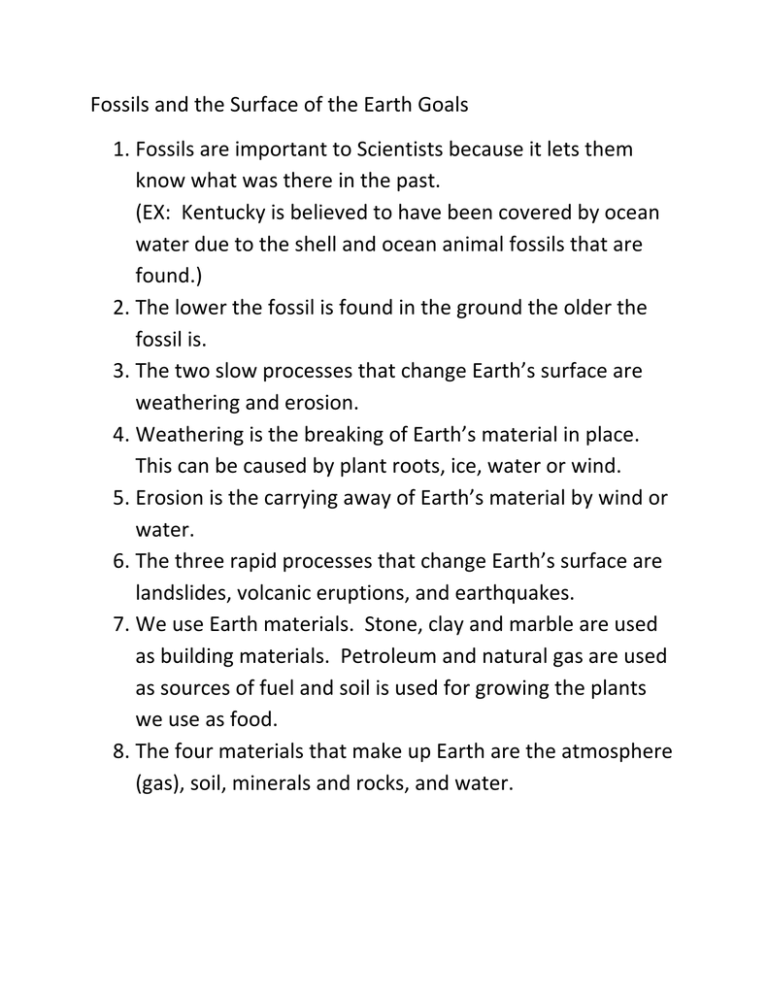 Fossils and the Surface of the Earth Goals
1. Fossils are important to Scientists because it lets them
know what was there in the past.
(EX: Kentucky is believed to have been covered by ocean
water due to the shell and ocean animal fossils that are
found.)
2. The lower the fossil is found in the ground the older the
fossil is.
3. The two slow processes that change Earth's surface are
weathering and erosion.
4. Weathering is the breaking of Earth's material in place.
This can be caused by plant roots, ice, water or wind.
5. Erosion is the carrying away of Earth's material by wind or
water.
6. The three rapid processes that change Earth's surface are
landslides, volcanic eruptions, and earthquakes.
7. We use Earth materials. Stone, clay and marble are used
as building materials. Petroleum and natural gas are used
as sources of fuel and soil is used for growing the plants
we use as food.
8. The four materials that make up Earth are the atmosphere
(gas), soil, minerals and rocks, and water.