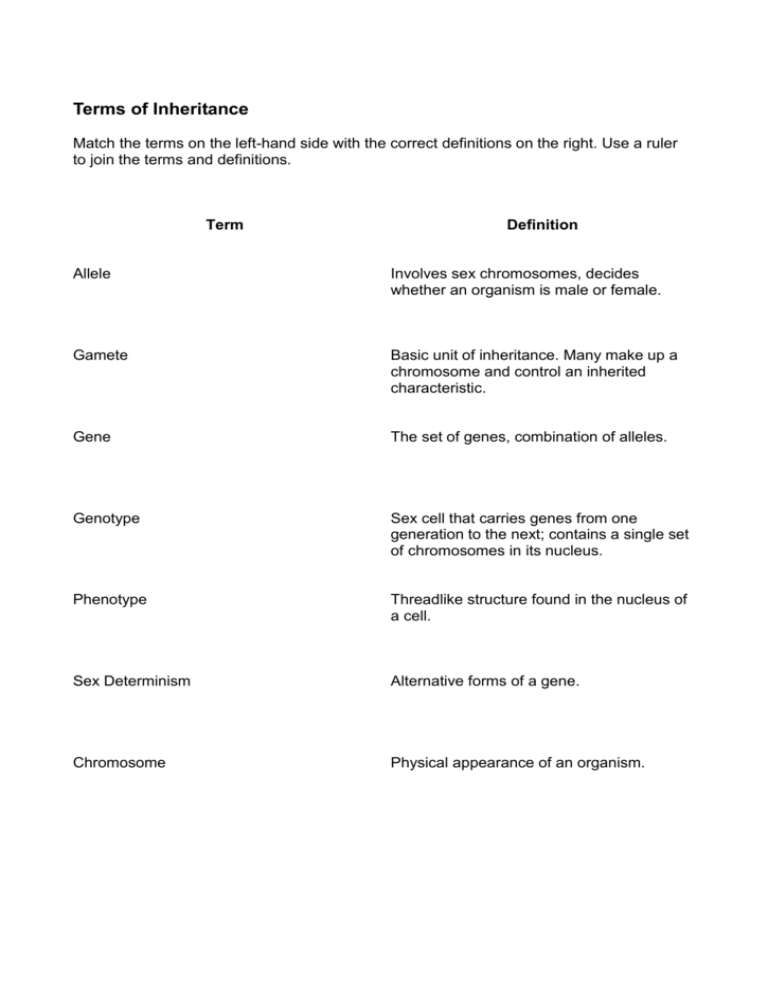 Terms of Inheritance
Match the terms on the left-hand side with the correct definitions on the right. Use a ruler
to join the terms and definitions.
Term
Definition
Allele
Involves sex chromosomes, decides
whether an organism is male or female.
Gamete
Basic unit of inheritance. Many make up a
chromosome and control an inherited
characteristic.
Gene
The set of genes, combination of alleles.
Genotype
Sex cell that carries genes from one
generation to the next; contains a single set
of chromosomes in its nucleus.
Phenotype
Threadlike structure found in the nucleus of
a cell.
Sex Determinism
Alternative forms of a gene.
Chromosome
Physical appearance of an organism.