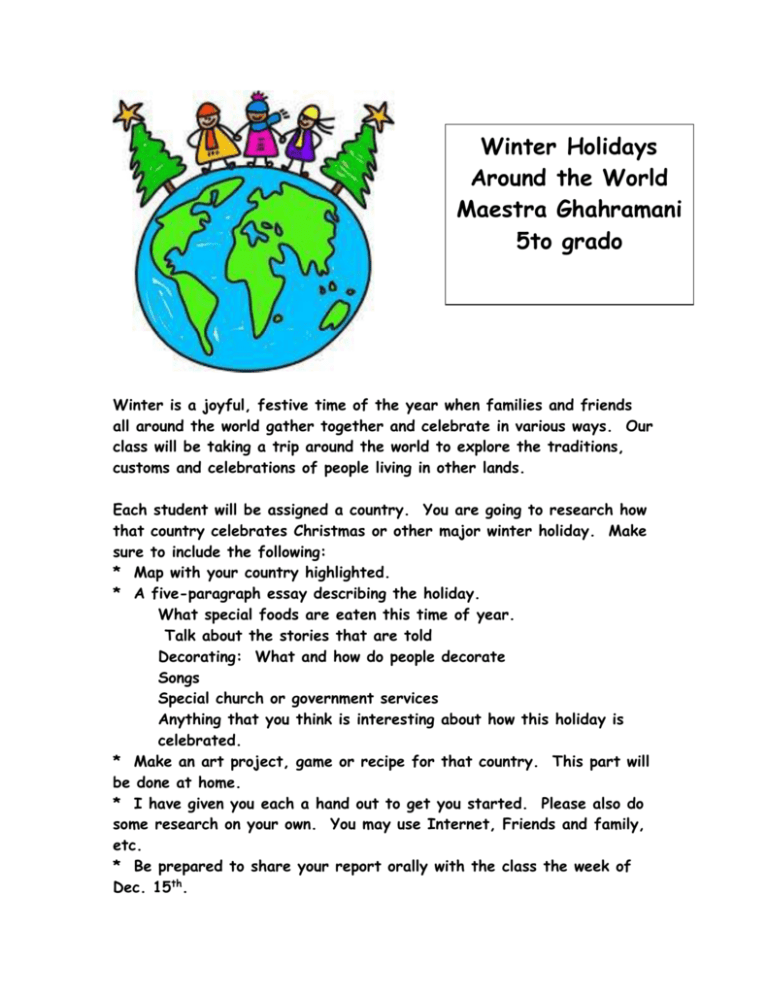 Winter Holidays
Around the World
Maestra Ghahramani
5to grado
Winter is a joyful, festive time of the year when families and friends
all around the world gather together and celebrate in various ways. Our
class will be taking a trip around the world to explore the traditions,
customs and celebrations of people living in other lands.
Each student will be assigned a country. You are going to research how
that country celebrates Christmas or other major winter holiday. Make
sure to include the following:
* Map with your country highlighted.
* A five-paragraph essay describing the holiday.
What special foods are eaten this time of year.
Talk about the stories that are told
Decorating: What and how do people decorate
Songs
Special church or government services
Anything that you think is interesting about how this holiday is
celebrated.
* Make an art project, game or recipe for that country. This part will
be done at home.
* I have given you each a hand out to get you started. Please also do
some research on your own. You may use Internet, Friends and family,
etc.
* Be prepared to share your report orally with the class the week of
Dec. 15th.