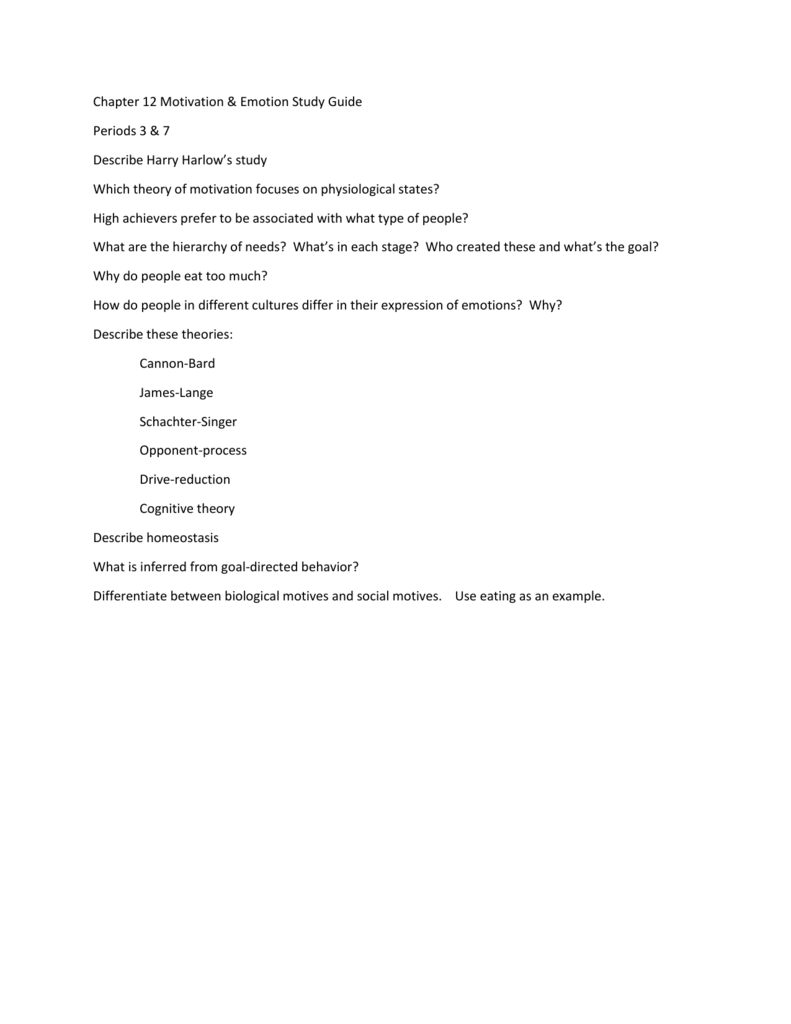 Chapter 12 Motivation & Emotion Study Guide
Periods 3 & 7
Describe Harry Harlow's study
Which theory of motivation focuses on physiological states?
High achievers prefer to be associated with what type of people?
What are the hierarchy of needs? What's in each stage? Who created these and what's the goal?
Why do people eat too much?
How do people in different cultures differ in their expression of emotions? Why?
Describe these theories:
Cannon-Bard
James-Lange
Schachter-Singer
Opponent-process
Drive-reduction
Cognitive theory
Describe homeostasis
What is inferred from goal-directed behavior?
Differentiate between biological motives and social motives. Use eating as an example.