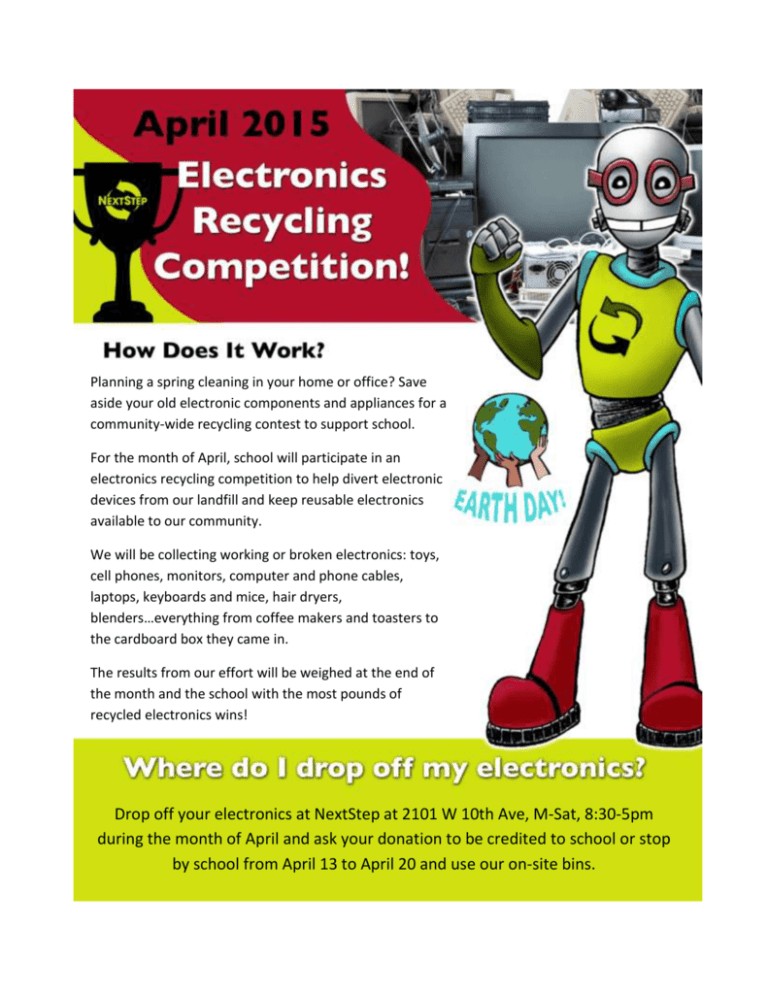 Planning a spring cleaning in your home or office? Save
aside your old electronic components and appliances for a
community-wide recycling contest to support school.
For the month of April, school will participate in an
electronics recycling competition to help divert electronic
devices from our landfill and keep reusable electronics
available to our community.
We will be collecting working or broken electronics: toys,
cell phones, monitors, computer and phone cables,
laptops, keyboards and mice, hair dryers,
blenders…everything from coffee makers and toasters to
the cardboard box they came in.
The results from our effort will be weighed at the end of
the month and the school with the most pounds of
recycled electronics wins!
Drop off your electronics at NextStep at 2101 W 10th Ave, M-Sat, 8:30-5pm
during the month of April and ask your donation to be credited to school or stop
by school from April 13 to April 20 and use our on-site bins.