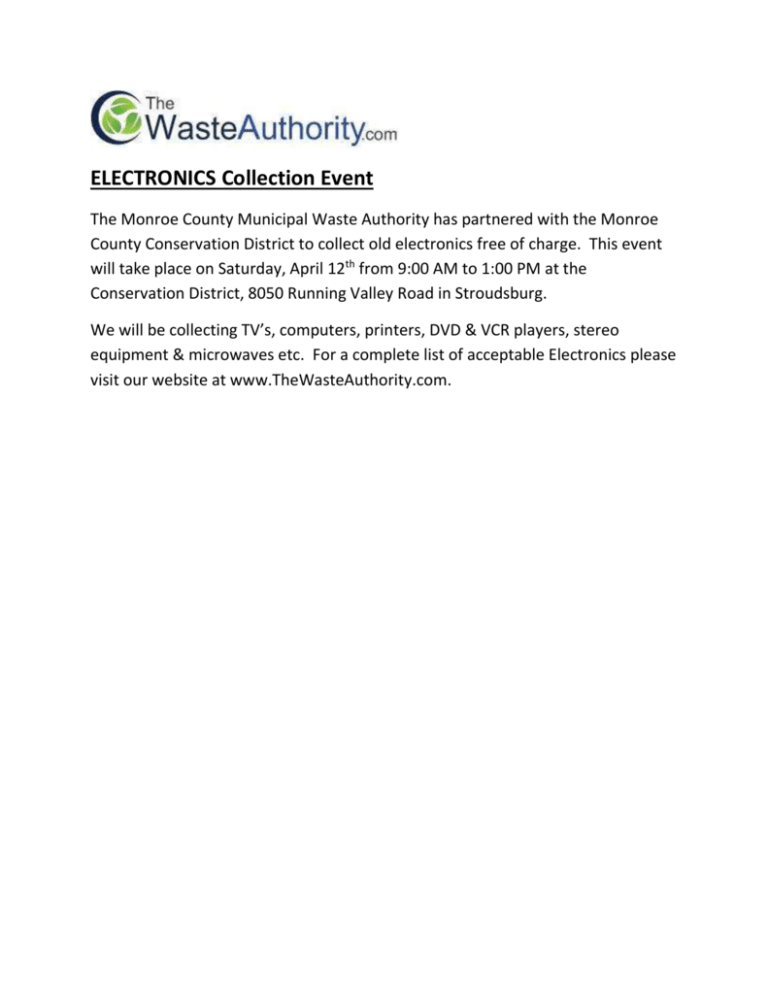 ELECTRONICS Collection Event
The Monroe County Municipal Waste Authority has partnered with the Monroe
County Conservation District to collect old electronics free of charge. This event
will take place on Saturday, April 12th from 9:00 AM to 1:00 PM at the
Conservation District, 8050 Running Valley Road in Stroudsburg.
We will be collecting TV's, computers, printers, DVD & VCR players, stereo
equipment & microwaves etc. For a complete list of acceptable Electronics please
visit our website at www.TheWasteAuthority.com.