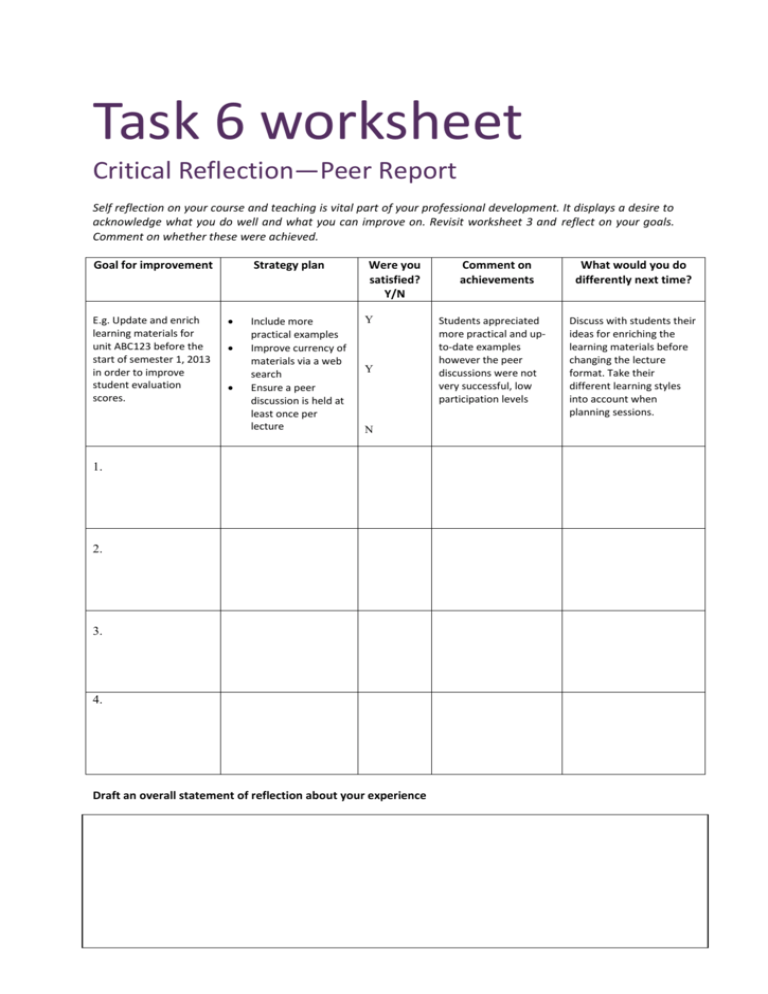 Task 6 worksheet
Critical Reflection—Peer Report
Self reflection on your course and teaching is vital part of your professional development. It displays a desire to
acknowledge what you do well and what you can improve on. Revisit worksheet 3 and reflect on your goals.
Comment on whether these were achieved.
Goal for improvement
E.g. Update and enrich
learning materials for
unit ABC123 before the
start of semester 1, 2013
in order to improve
student evaluation
scores.
Strategy plan



Include more
practical examples
Improve currency of
materials via a web
search
Ensure a peer
discussion is held at
least once per
lecture
Were you
satisfied?
Y/N
Y
Y
N
1.
2.
3.
4.
Draft an overall statement of reflection about your experience
Comment on
achievements
Students appreciated
more practical and upto-date examples
however the peer
discussions were not
very successful, low
participation levels
What would you do
differently next time?
Discuss with students their
ideas for enriching the
learning materials before
changing the lecture
format. Take their
different learning styles
into account when
planning sessions.