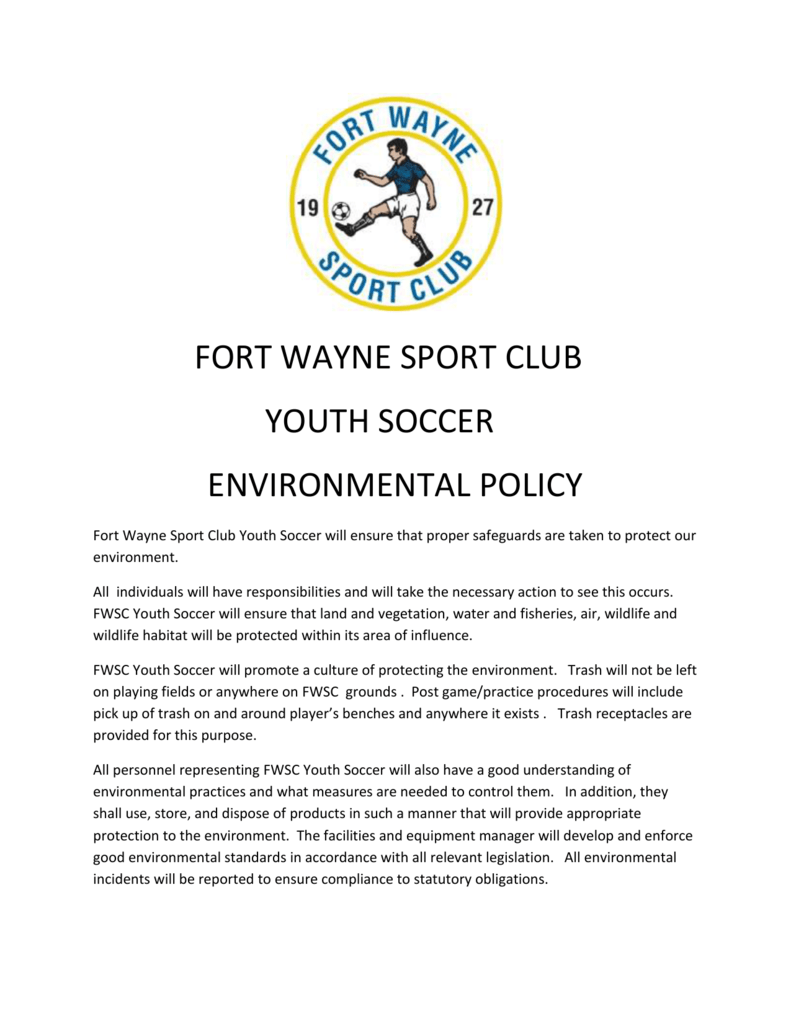 FORT WAYNE SPORT CLUB
YOUTH SOCCER
ENVIRONMENTAL POLICY
Fort Wayne Sport Club Youth Soccer will ensure that proper safeguards are taken to protect our
environment.
All individuals will have responsibilities and will take the necessary action to see this occurs.
FWSC Youth Soccer will ensure that land and vegetation, water and fisheries, air, wildlife and
wildlife habitat will be protected within its area of influence.
FWSC Youth Soccer will promote a culture of protecting the environment. Trash will not be left
on playing fields or anywhere on FWSC grounds . Post game/practice procedures will include
pick up of trash on and around player's benches and anywhere it exists . Trash receptacles are
provided for this purpose.
All personnel representing FWSC Youth Soccer will also have a good understanding of
environmental practices and what measures are needed to control them. In addition, they
shall use, store, and dispose of products in such a manner that will provide appropriate
protection to the environment. The facilities and equipment manager will develop and enforce
good environmental standards in accordance with all relevant legislation. All environmental
incidents will be reported to ensure compliance to statutory obligations.