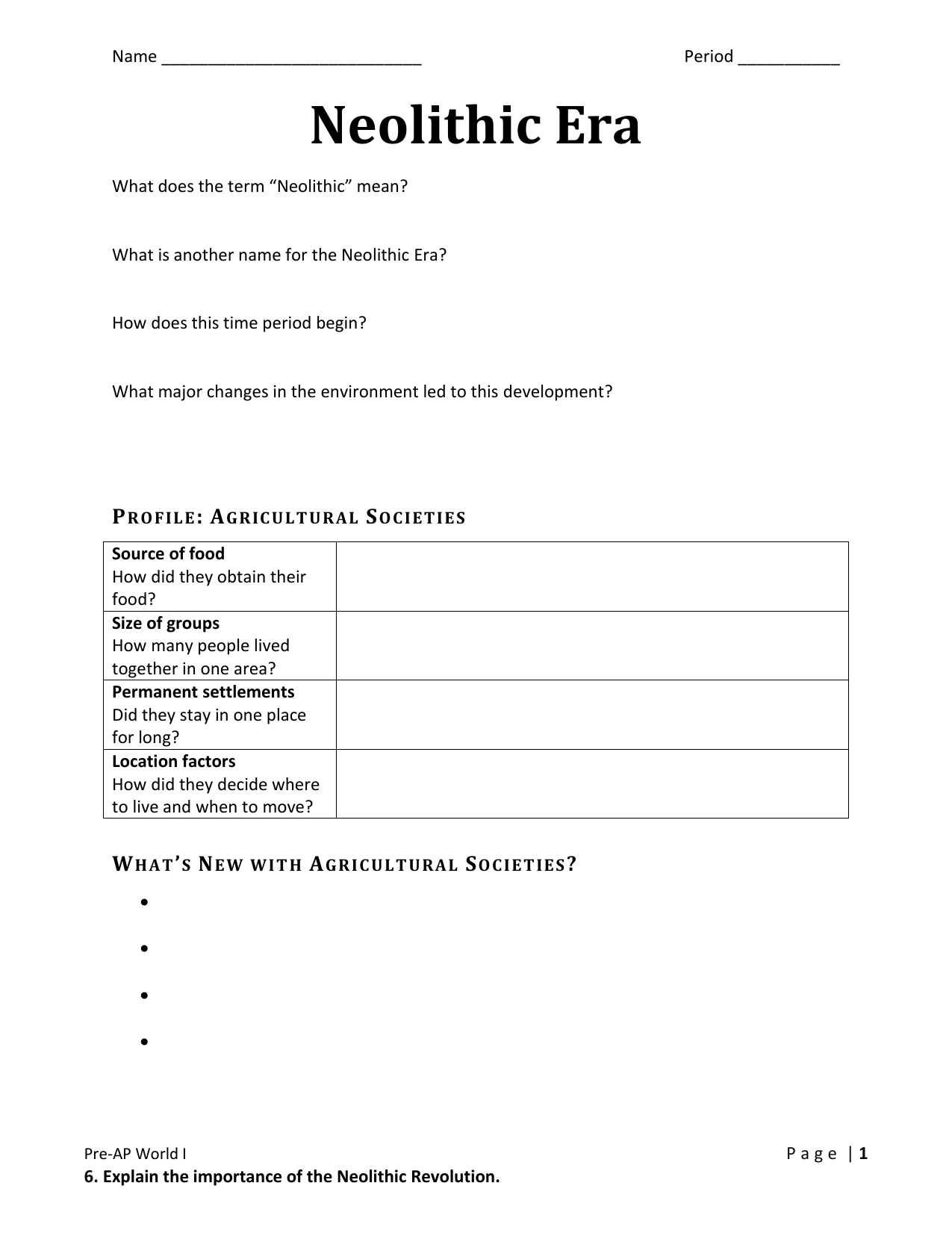 Name ____________________________
Neolithic Era
What does the term "Neolithic" mean? What is another name for the Neolithic Era? How does this time period begin? What major changes in the environment led to this development?
P ROFILE : A GRICULTURAL S OCIETIES Source of food
How did they obtain their food?
Size of groups
How many people lived together in one area?
Permanent settlements
Did they stay in one place for long?
Location factors
How did they decide where to live and when to move?
W HAT ' S N EW WIT H A GRICULTURAL S OCIETIES ?
    Period ___________ Pre-AP World I
6. Explain the importance of the Neolithic Revolution.
P a g e | 1
Unit: Early Humans
7. Compare and contrast Neolithic vs. Paleolithic human societies.
Neolithic vs. Paleolithic Comparison
Neolithic People
C HARACTERISTIC P ALEOLITHIC P EOPLE N EOLITHIC P EOPLE
Learned how to make and use fire Still used fire
Fire Source of food Size of groups Settlements Language Tools Art
P a g e | 2