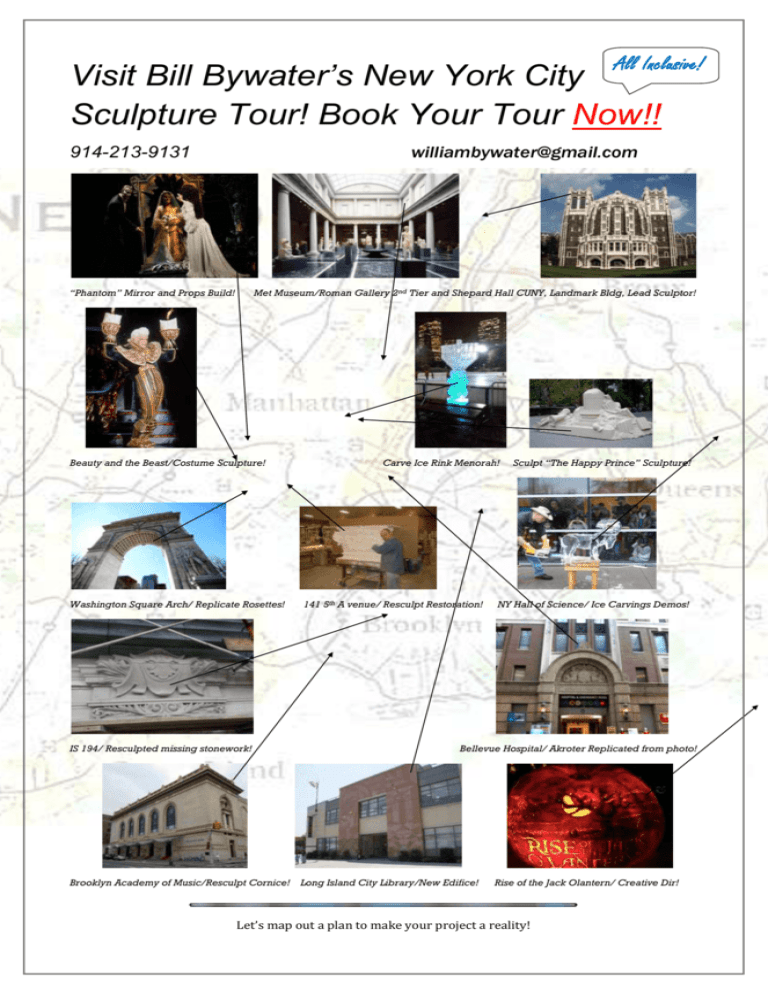 All Inclusive!
Visit Bill Bywater's New York City
Sculpture Tour! Book Your Tour Now!!
williambywater@gmail.com
914-213-9131
"Phantom" Mirror and Props Build!
Met Museum/Roman Gallery 2nd Tier and Shepard Hall CUNY, Landmark Bldg, Lead Sculptor!
Beauty and the Beast/Costume Sculpture!
Washington Square Arch/ Replicate Rosettes!
IS 194/ Resculpted missing stonework!
Carve Ice Rink Menorah!
141 5th A venue/ Resculpt Restoration!
Sculpt "The Happy Prince" Sculpture!
NY Hall of Science/ Ice Carvings Demos!
Bellevue Hospital/ Akroter Replicated from photo!
Brooklyn Academy of Music/Resculpt Cornice! Long Island City Library/New Edifice!
Rise of the Jack Olantern/ Creative Dir!
Let's map out a plan to make your project a reality!