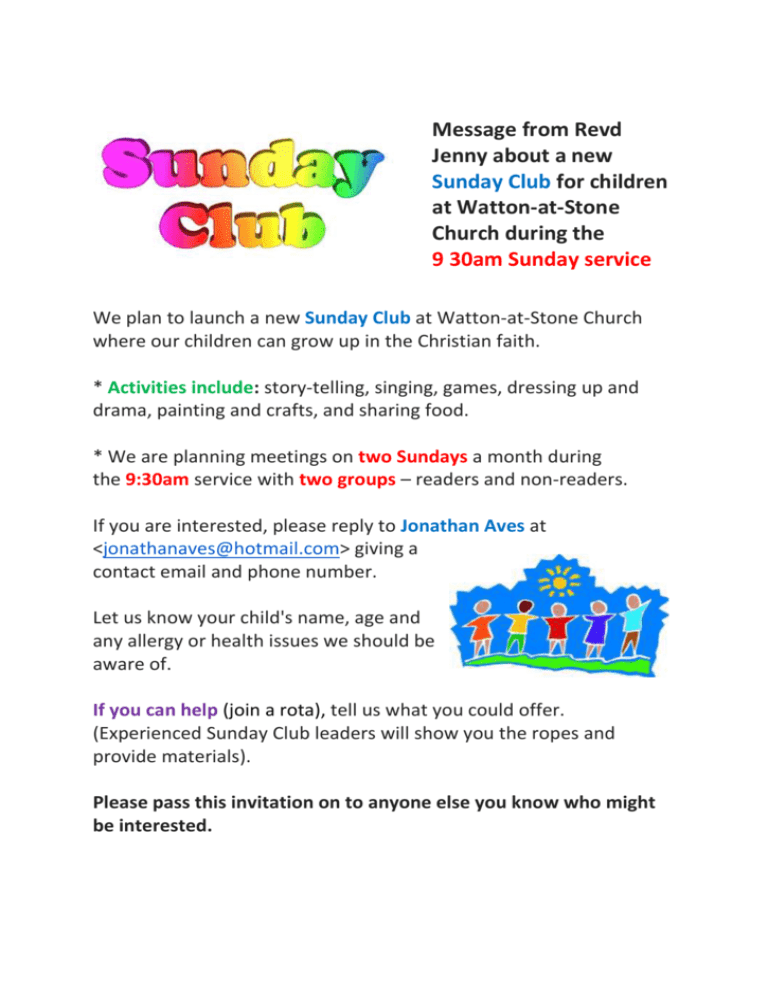 Message from Revd
Jenny about a new
Sunday Club for children
at Watton-at-Stone
Church during the
9 30am Sunday service
We plan to launch a new Sunday Club at Watton-at-Stone Church
where our children can grow up in the Christian faith.
* Activities include: story-telling, singing, games, dressing up and
drama, painting and crafts, and sharing food.
* We are planning meetings on two Sundays a month during
the 9:30am service with two groups – readers and non-readers.
If you are interested, please reply to Jonathan Aves at
<[email protected]> giving a
contact email and phone number.
Let us know your child's name, age and
any allergy or health issues we should be
aware of.
If you can help (join a rota), tell us what you could offer.
(Experienced Sunday Club leaders will show you the ropes and
provide materials).
Please pass this invitation on to anyone else you know who might
be interested.