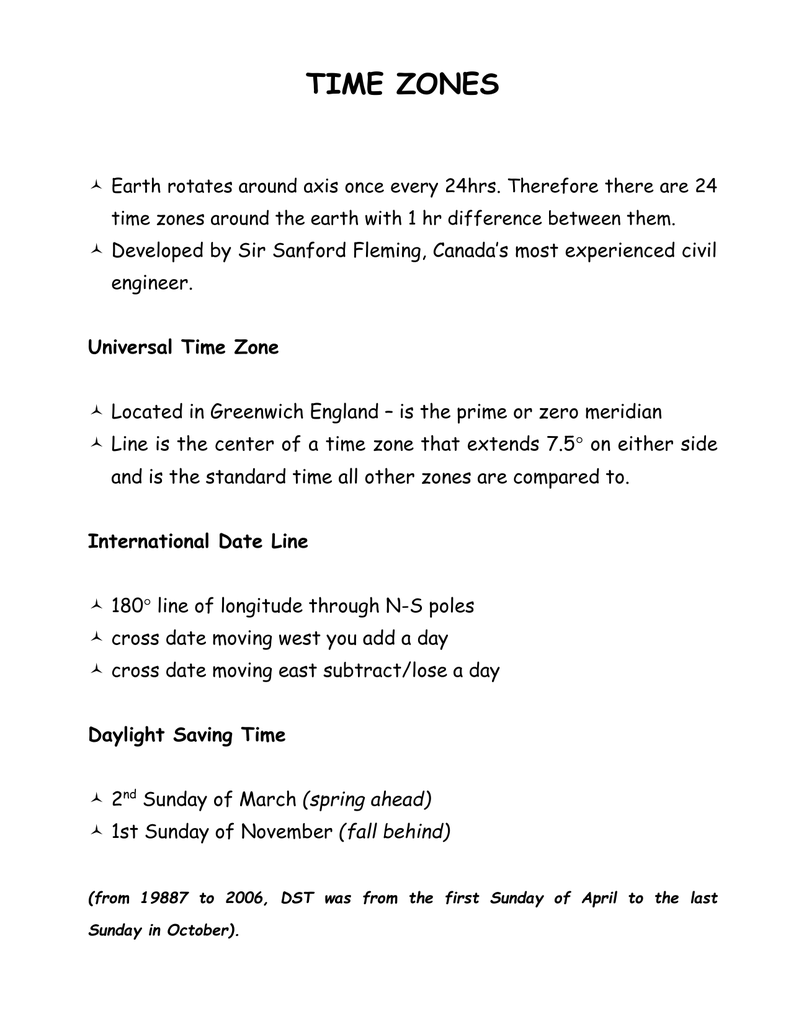 TIME ZONES
 Earth rotates around axis once every 24hrs. Therefore there are 24
time zones around the earth with 1 hr difference between them.
 Developed by Sir Sanford Fleming, Canada's most experienced civil
engineer.
Universal Time Zone
 Located in Greenwich England – is the prime or zero meridian
 Line is the center of a time zone that extends 7.5 on either side
and is the standard time all other zones are compared to.
International Date Line
 180 line of longitude through N-S poles
 cross date moving west you add a day
 cross date moving east subtract/lose a day
Daylight Saving Time
 2nd Sunday of March (spring ahead)
 1st Sunday of November (fall behind)
(from 19887 to 2006, DST was from the first Sunday of April to the last
Sunday in October).