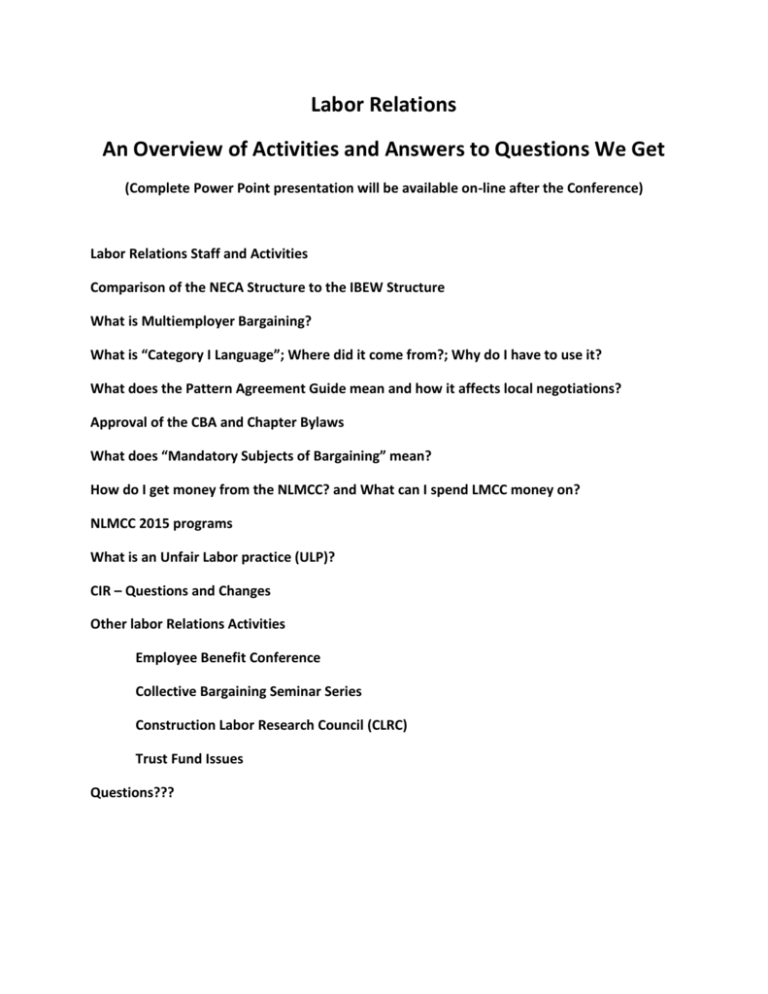 Labor Relations
An Overview of Activities and Answers to Questions We Get
(Complete Power Point presentation will be available on-line after the Conference)
Labor Relations Staff and Activities
Comparison of the NECA Structure to the IBEW Structure
What is Multiemployer Bargaining?
What is "Category I Language"; Where did it come from?; Why do I have to use it?
What does the Pattern Agreement Guide mean and how it affects local negotiations?
Approval of the CBA and Chapter Bylaws
What does "Mandatory Subjects of Bargaining" mean?
How do I get money from the NLMCC? and What can I spend LMCC money on?
NLMCC 2015 programs
What is an Unfair Labor practice (ULP)?
CIR – Questions and Changes
Other labor Relations Activities
Employee Benefit Conference
Collective Bargaining Seminar Series
Construction Labor Research Council (CLRC)
Trust Fund Issues
Questions???