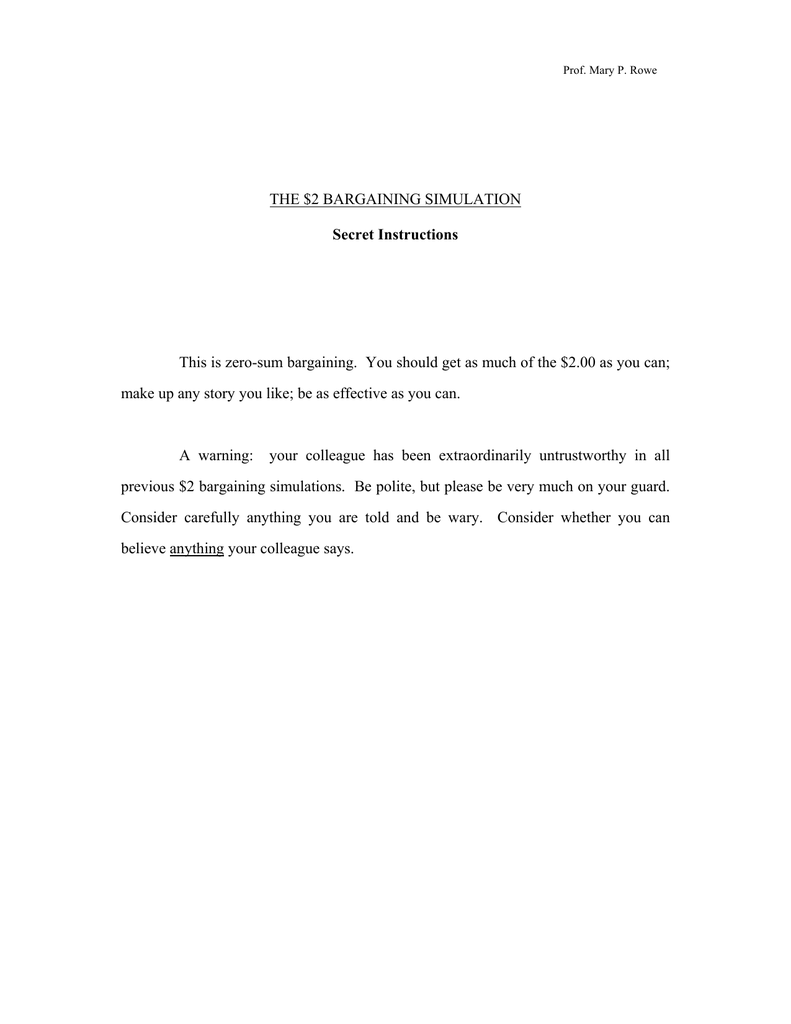 Prof. Mary P. Rowe
THE $2 BARGAINING SIMULATION
Secret Instructions
This is zero-sum bargaining. You should get as much of the $2.00 as you can;
make up any story you like; be as effective as you can.
A warning:
your colleague has been extraordinarily untrustworthy in all
previous $2 bargaining simulations. Be polite, but please be very much on your guard.
Consider carefully anything you are told and be wary. Consider whether you can
believe anything your colleague says.