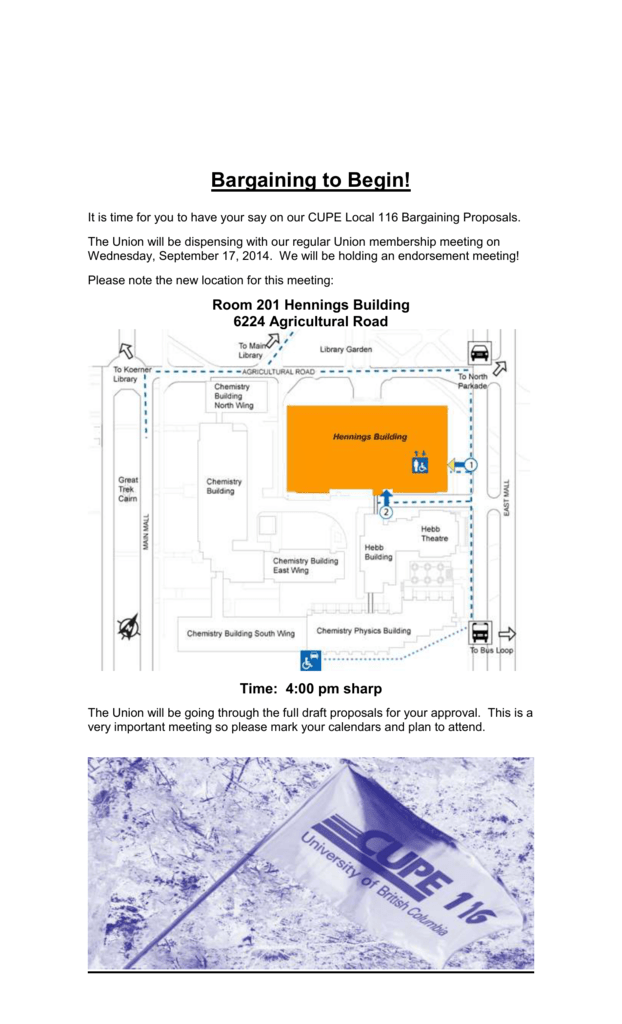 Bargaining to Begin!
It is time for you to have your say on our CUPE Local 116 Bargaining Proposals.
The Union will be dispensing with our regular Union membership meeting on
Wednesday, September 17, 2014. We will be holding an endorsement meeting!
Please note the new location for this meeting:
Room 201 Hennings Building
6224 Agricultural Road
Time: 4:00 pm sharp
The Union will be going through the full draft proposals for your approval. This is a
very important meeting so please mark your calendars and plan to attend.