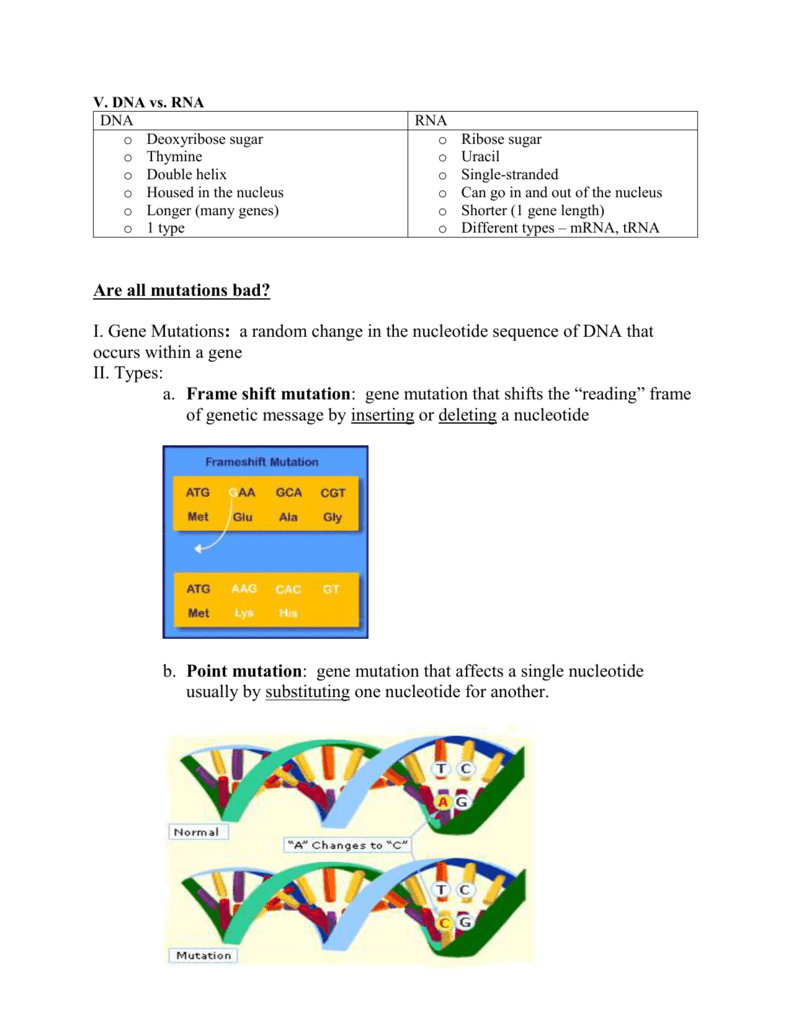 V. DNA vs. RNA
DNA
o Deoxyribose sugar
o Thymine
o Double helix
o Housed in the nucleus
o Longer (many genes)
o 1 type
RNA
o
o
o
o
o
o
Ribose sugar
Uracil
Single-stranded
Can go in and out of the nucleus
Shorter (1 gene length)
Different types – mRNA, tRNA
Are all mutations bad?
I. Gene Mutations: a random change in the nucleotide sequence of DNA that
occurs within a gene
II. Types:
a. Frame shift mutation: gene mutation that shifts the "reading" frame
of genetic message by inserting or deleting a nucleotide
b. Point mutation: gene mutation that affects a single nucleotide
usually by substituting one nucleotide for another.
III. Causes: Inherited, environmental, random.
IV. Effect of gene mutations:
a. Mutations can cause a change in the proteins a cell synthesizes.
b. Mutations can be harmful, beneficial, or have no effect at all.