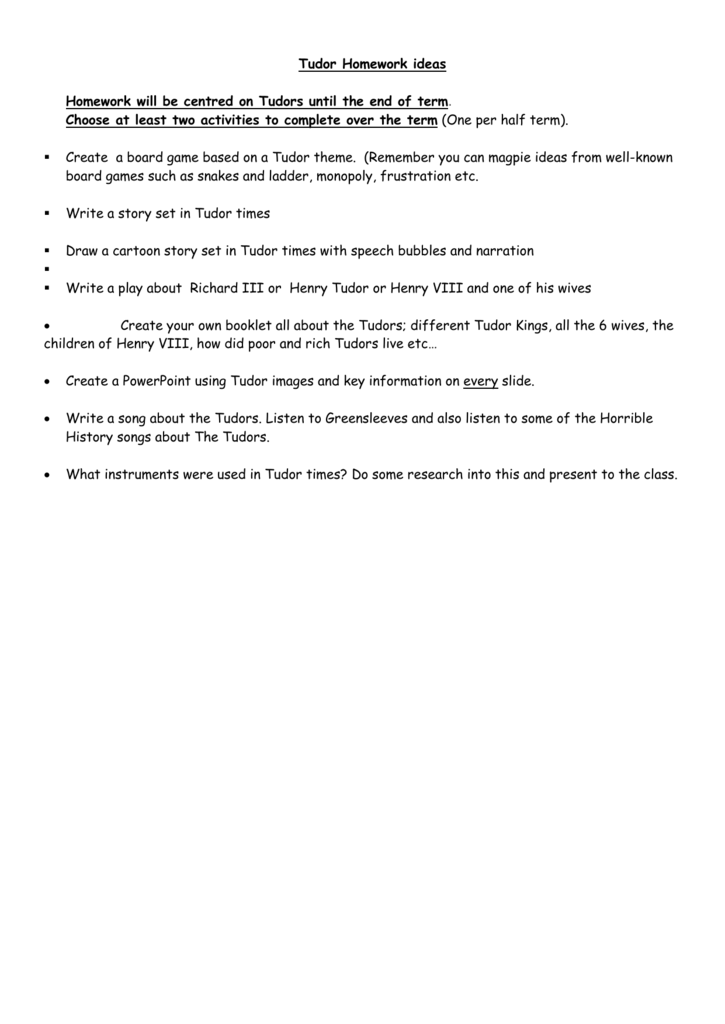 Tudor Homework ideas
Homework will be centred on Tudors until the end of term.
Choose at least two activities to complete over the term (One per half term).

Create a board game based on a Tudor theme. (Remember you can magpie ideas from well-known
board games such as snakes and ladder, monopoly, frustration etc.

Write a story set in Tudor times



Draw a cartoon story set in Tudor times with speech bubbles and narration
Write a play about Richard III or Henry Tudor or Henry VIII and one of his wives

Create your own booklet all about the Tudors; different Tudor Kings, all the 6 wives, the
children of Henry VIII, how did poor and rich Tudors live etc…

Create a PowerPoint using Tudor images and key information on every slide.

Write a song about the Tudors. Listen to Greensleeves and also listen to some of the Horrible
History songs about The Tudors.

What instruments were used in Tudor times? Do some research into this and present to the class.