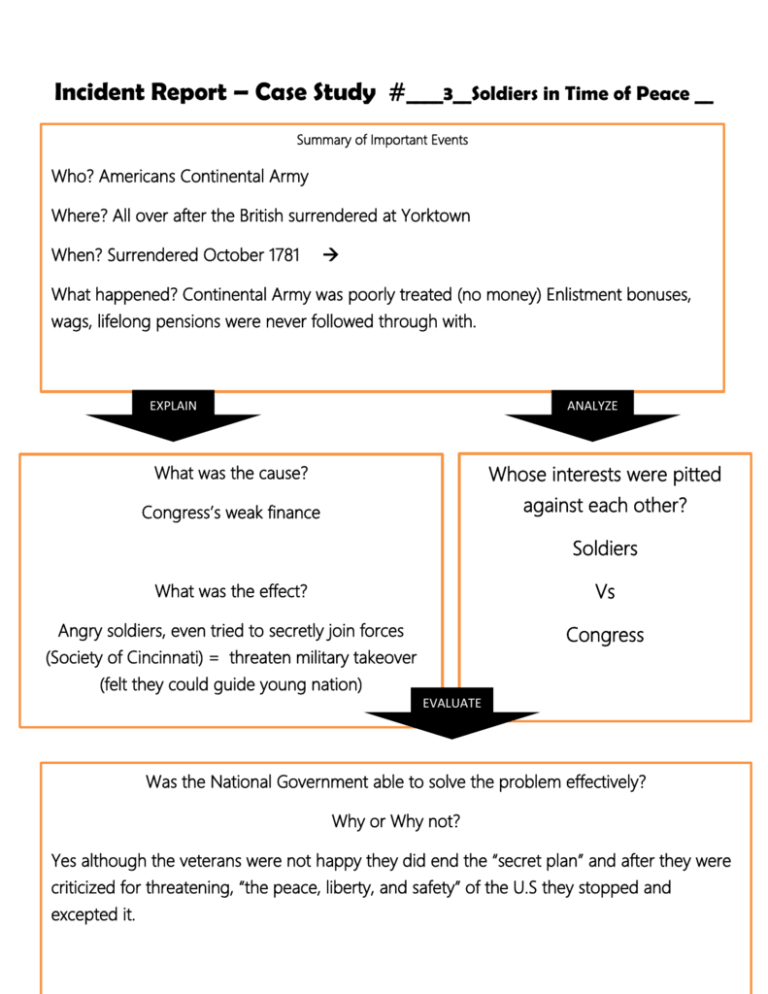 Incident Report – Case Study #____3__Soldiers in Time of Peace __
Summary of Important Events
Who? Americans Continental Army
Where? All over after the British surrendered at Yorktown
When? Surrendered October 1781

What happened? Continental Army was poorly treated (no money) Enlistment bonuses,
wags, lifelong pensions were never followed through with.
EXPLAIN
ANALYZE
What was the cause?
Whose interests were pitted
Congress's weak finance
against each other?
Soldiers
What was the effect?
Vs
Angry soldiers, even tried to secretly join forces
Congress
(Society of Cincinnati) = threaten military takeover
(felt they could guide young nation)
EVALUATE
Was the National Government able to solve the problem effectively?
vs
Why or Why not?
Yes although the veterans were not happy they did end the "secret plan" and after they were
criticized for threatening, "the peace, liberty, and safety" of the U.S they stopped and
excepted it.