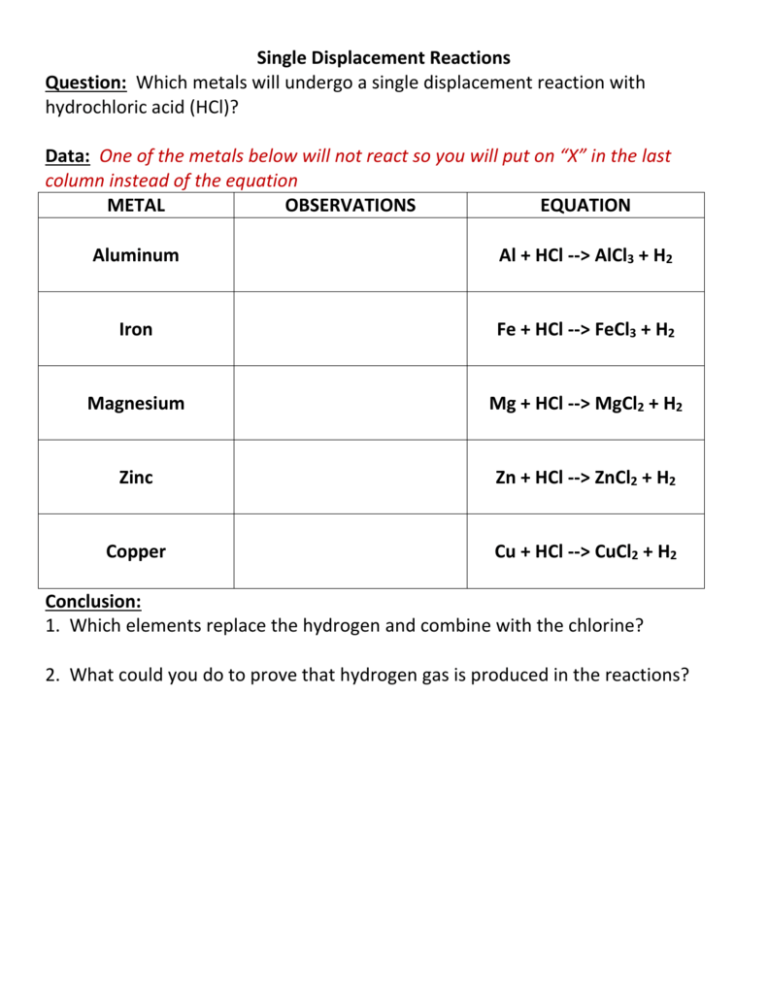 Single Displacement Reactions
Question: Which metals will undergo a single displacement reaction with
hydrochloric acid (HCl)?
Data: One of the metals below will not react so you will put on "X" in the last
column instead of the equation
METAL
OBSERVATIONS
EQUATION
Aluminum
Al + HCl --> AlCl3 + H2
Iron
Fe + HCl --> FeCl3 + H2
Magnesium
Mg + HCl --> MgCl2 + H2
Zinc
Zn + HCl --> ZnCl2 + H2
Copper
Cu + HCl --> CuCl2 + H2
Conclusion:
1. Which elements replace the hydrogen and combine with the chlorine?
2. What could you do to prove that hydrogen gas is produced in the reactions?