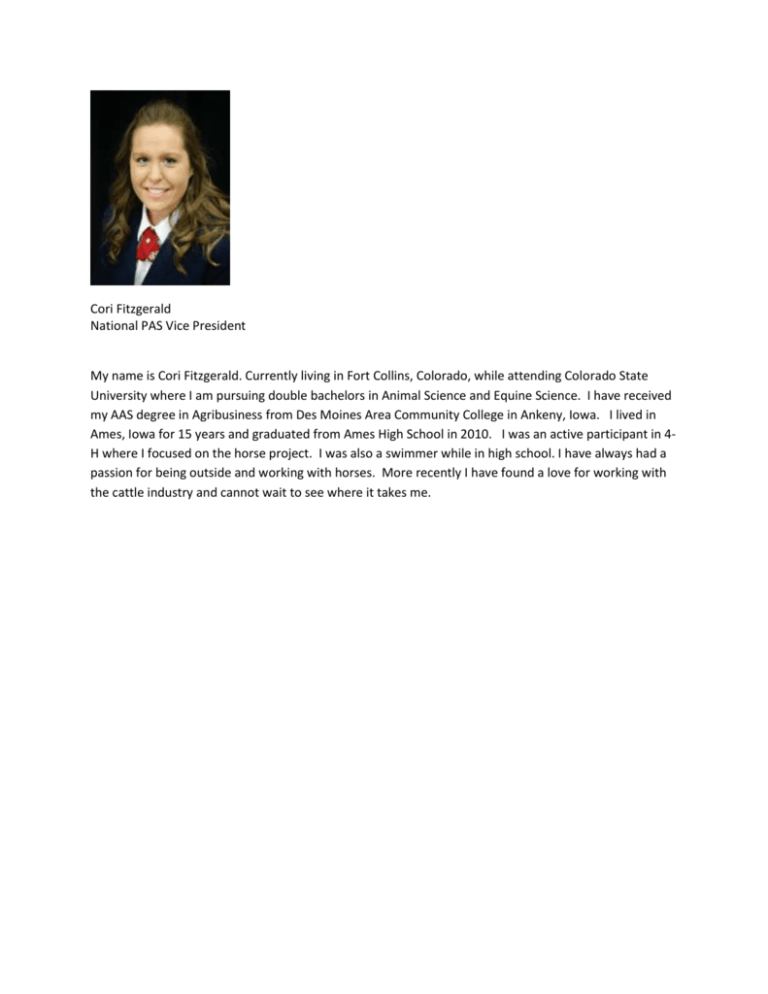 Cori Fitzgerald
National PAS Vice President
My name is Cori Fitzgerald. Currently living in Fort Collins, Colorado, while attending Colorado State
University where I am pursuing double bachelors in Animal Science and Equine Science. I have received
my AAS degree in Agribusiness from Des Moines Area Community College in Ankeny, Iowa. I lived in
Ames, Iowa for 15 years and graduated from Ames High School in 2010. I was an active participant in 4H where I focused on the horse project. I was also a swimmer while in high school. I have always had a
passion for being outside and working with horses. More recently I have found a love for working with
the cattle industry and cannot wait to see where it takes me.