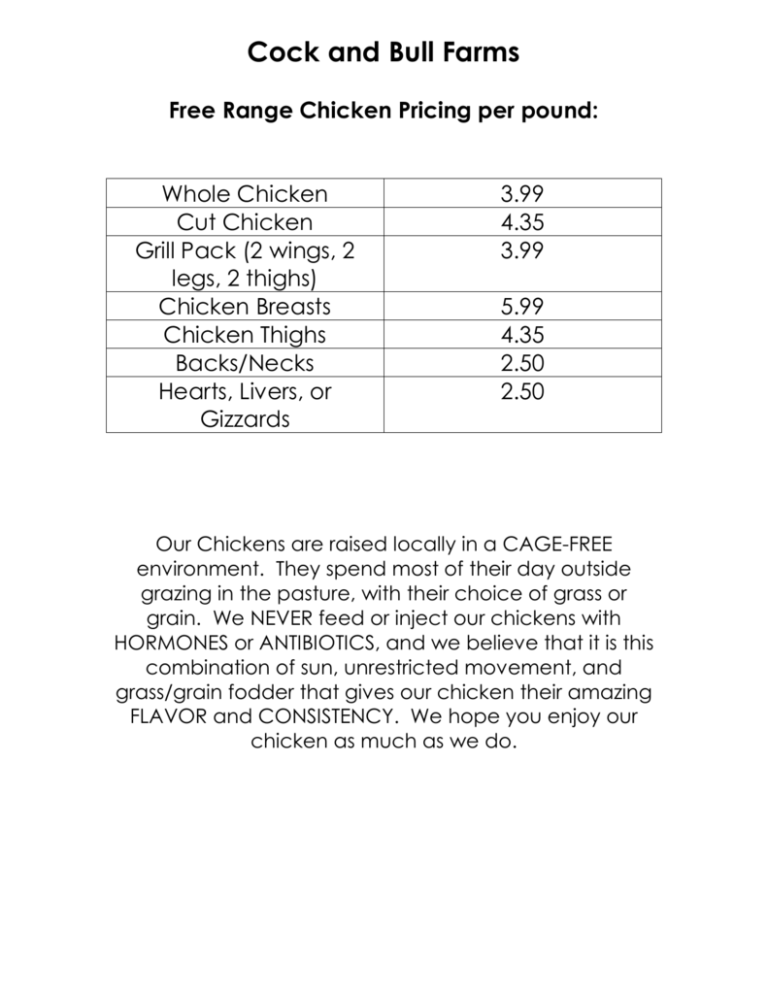 Cock and Bull Farms
Free Range Chicken Pricing per pound:
Whole Chicken
Cut Chicken
Grill Pack (2 wings, 2
legs, 2 thighs)
Chicken Breasts
Chicken Thighs
Backs/Necks
Hearts, Livers, or
Gizzards
3.99
4.35
3.99
5.99
4.35
2.50
2.50
Our Chickens are raised locally in a CAGE-FREE
environment. They spend most of their day outside
grazing in the pasture, with their choice of grass or
grain. We NEVER feed or inject our chickens with
HORMONES or ANTIBIOTICS, and we believe that it is this
combination of sun, unrestricted movement, and
grass/grain fodder that gives our chicken their amazing
FLAVOR and CONSISTENCY. We hope you enjoy our
chicken as much as we do.