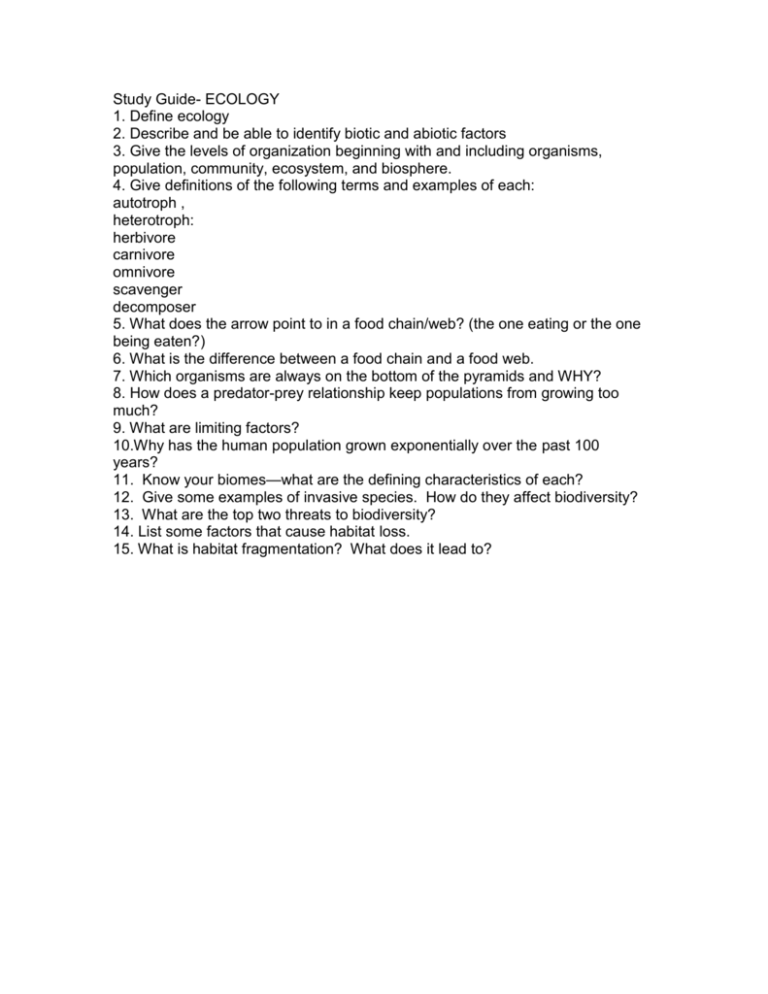 Study Guide- ECOLOGY
1. Define ecology
2. Describe and be able to identify biotic and abiotic factors
3. Give the levels of organization beginning with and including organisms,
population, community, ecosystem, and biosphere.
4. Give definitions of the following terms and examples of each:
autotroph ,
heterotroph:
herbivore
carnivore
omnivore
scavenger
decomposer
5. What does the arrow point to in a food chain/web? (the one eating or the one
being eaten?)
6. What is the difference between a food chain and a food web.
7. Which organisms are always on the bottom of the pyramids and WHY?
8. How does a predator-prey relationship keep populations from growing too
much?
9. What are limiting factors?
10.Why has the human population grown exponentially over the past 100
years?
11. Know your biomes—what are the defining characteristics of each?
12. Give some examples of invasive species. How do they affect biodiversity?
13. What are the top two threats to biodiversity?
14. List some factors that cause habitat loss.
15. What is habitat fragmentation? What does it lead to?