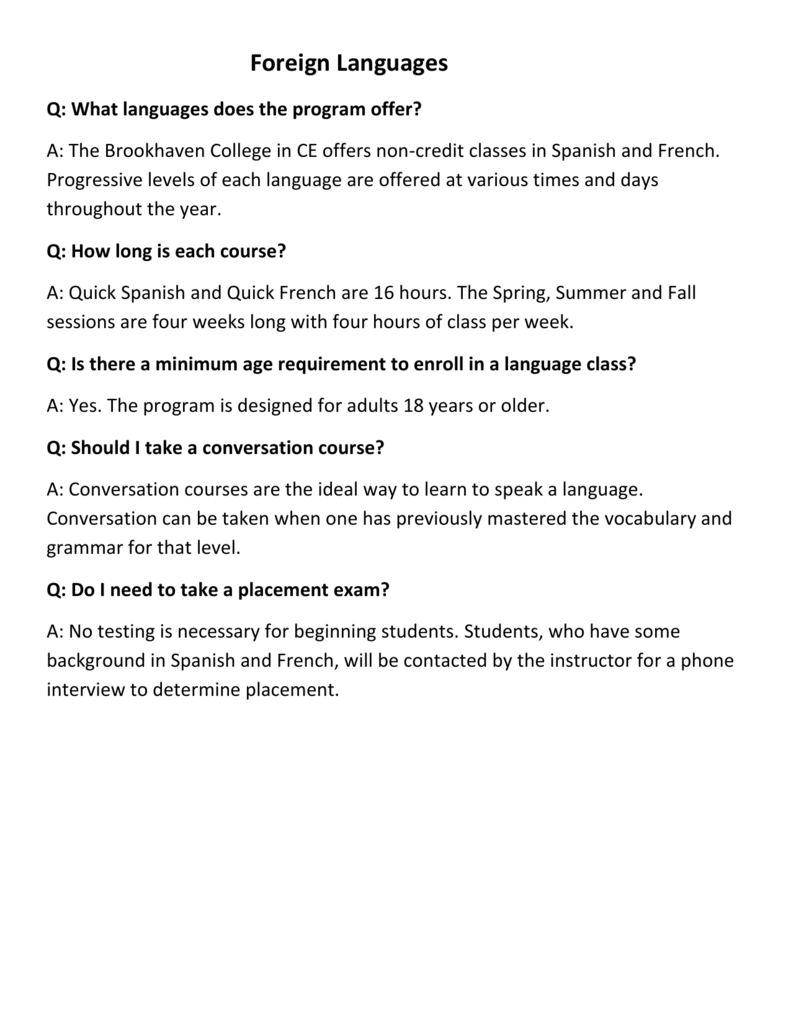 Foreign Languages
Q: What languages does the program offer?
A: The Brookhaven College in CE offers non-credit classes in Spanish and French.
Progressive levels of each language are offered at various times and days
throughout the year.
Q: How long is each course?
A: Quick Spanish and Quick French are 16 hours. The Spring, Summer and Fall
sessions are four weeks long with four hours of class per week.
Q: Is there a minimum age requirement to enroll in a language class?
A: Yes. The program is designed for adults 18 years or older.
Q: Should I take a conversation course?
A: Conversation courses are the ideal way to learn to speak a language.
Conversation can be taken when one has previously mastered the vocabulary and
grammar for that level.
Q: Do I need to take a placement exam?
A: No testing is necessary for beginning students. Students, who have some
background in Spanish and French, will be contacted by the instructor for a phone
interview to determine placement.