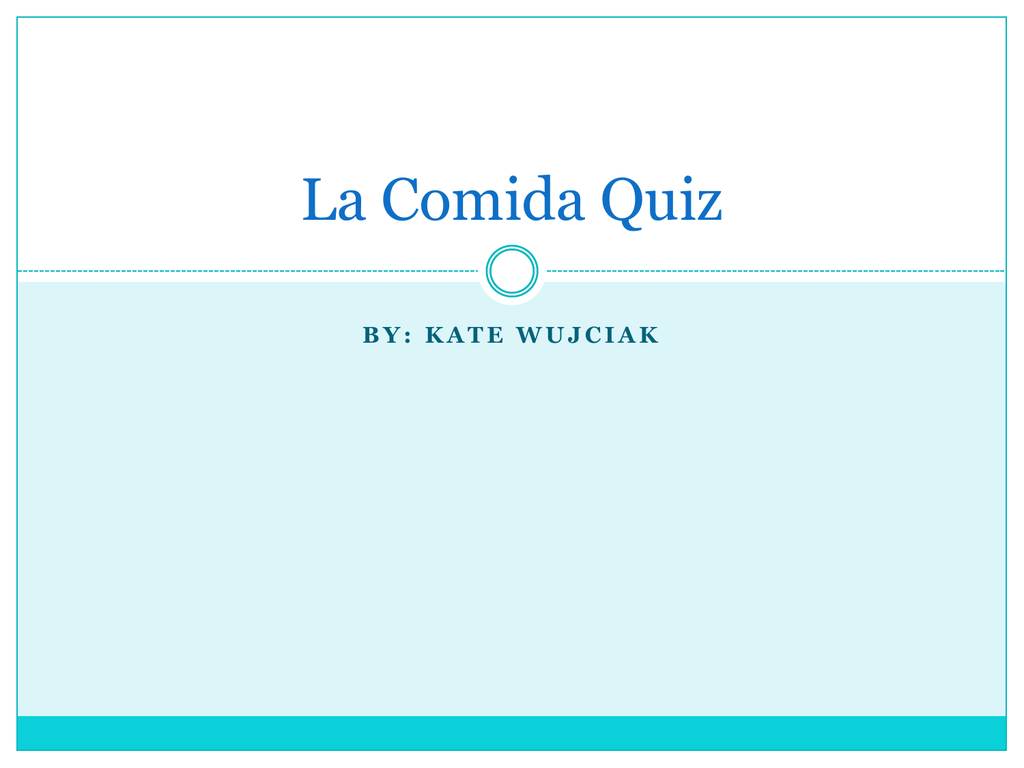 La Comida Quiz
BY: KATE WUJCIAK
Directions/Instructions:
Click to the first slide with the picture of a food
item.
2. Guess how to say that certain food item in
spanish.
3. To check your guess, click to go to the next slide. It
will say in spanish.
1.
What is it?
Las galletas
What can this be?
El pollo
I don't know what I'm eating! Tell me! I do not
speak English, so say it in Spanish!
La sopa
Mmmmm…
El pescado
What is this piece of… art?
La hamburgesa
Thank you for watching! Study hard!