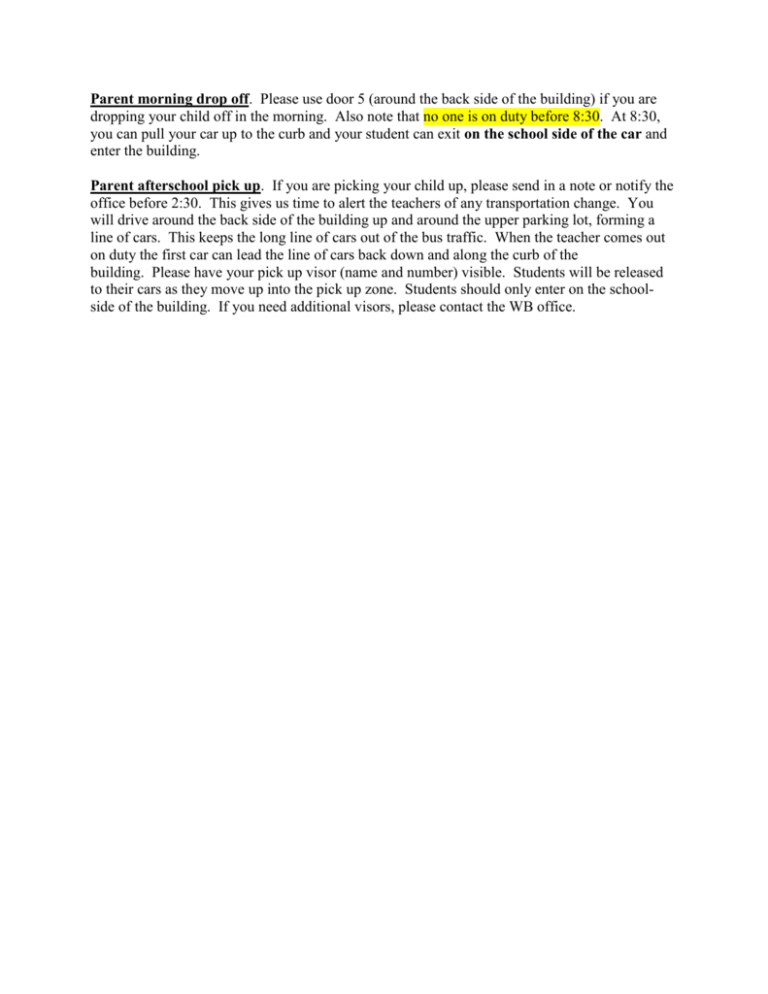 Parent morning drop off. Please use door 5 (around the back side of the building) if you are
dropping your child off in the morning. Also note that no one is on duty before 8:30. At 8:30,
you can pull your car up to the curb and your student can exit on the school side of the car and
enter the building.
Parent afterschool pick up. If you are picking your child up, please send in a note or notify the
office before 2:30. This gives us time to alert the teachers of any transportation change. You
will drive around the back side of the building up and around the upper parking lot, forming a
line of cars. This keeps the long line of cars out of the bus traffic. When the teacher comes out
on duty the first car can lead the line of cars back down and along the curb of the
building. Please have your pick up visor (name and number) visible. Students will be released
to their cars as they move up into the pick up zone. Students should only enter on the schoolside of the building. If you need additional visors, please contact the WB office.