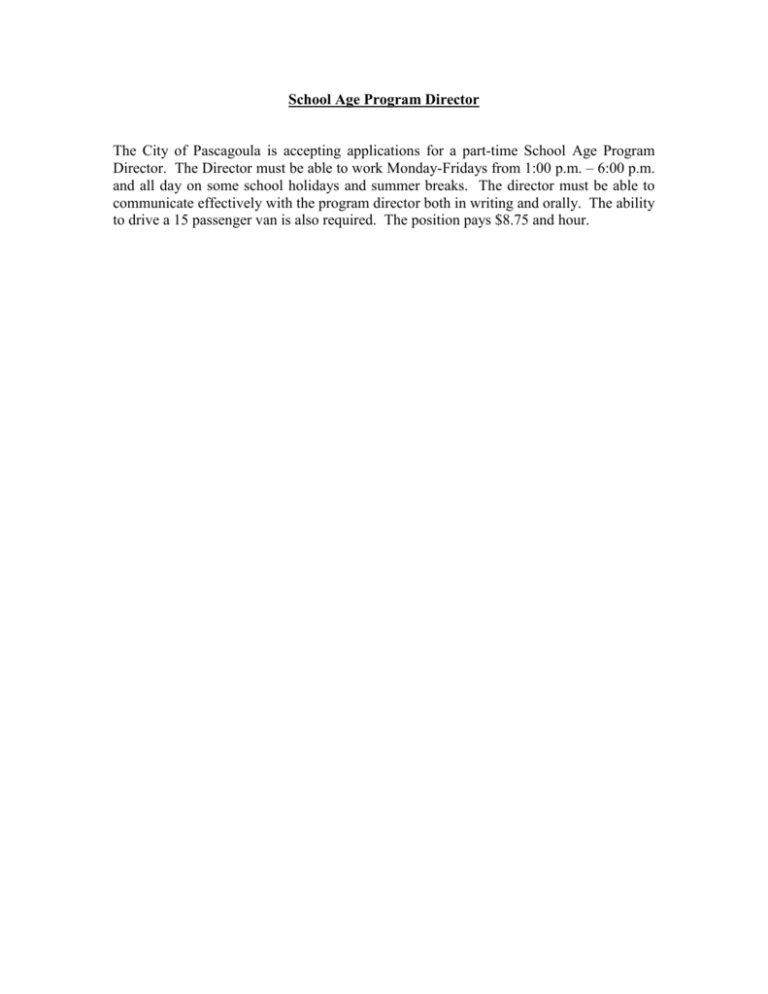 School Age Program Director
The City of Pascagoula is accepting applications for a part-time School Age Program
Director. The Director must be able to work Monday-Fridays from 1:00 p.m. – 6:00 p.m.
and all day on some school holidays and summer breaks. The director must be able to
communicate effectively with the program director both in writing and orally. The ability
to drive a 15 passenger van is also required. The position pays $8.75 and hour.