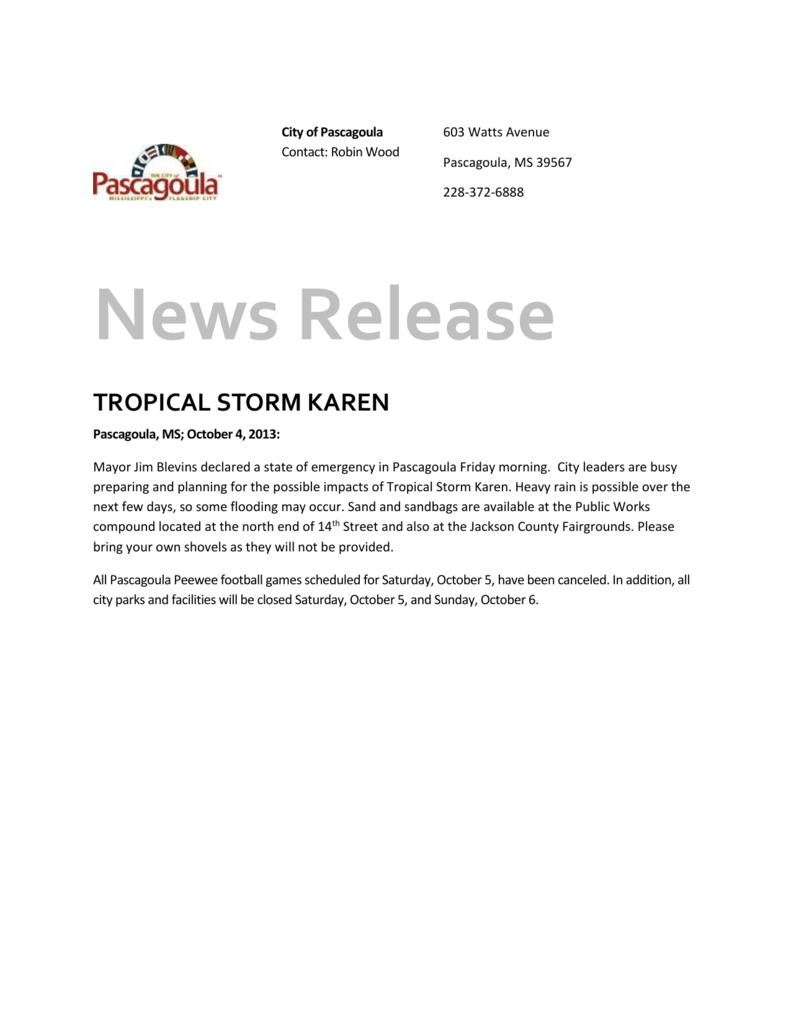 City of Pascagoula
Contact: Robin Wood
603 Watts Avenue
Pascagoula, MS 39567
228-372-6888
News Release
TROPICAL STORM KAREN
Pascagoula, MS; October 4, 2013:
Mayor Jim Blevins declared a state of emergency in Pascagoula Friday morning. City leaders are busy
preparing and planning for the possible impacts of Tropical Storm Karen. Heavy rain is possible over the
next few days, so some flooding may occur. Sand and sandbags are available at the Public Works
compound located at the north end of 14th Street and also at the Jackson County Fairgrounds. Please
bring your own shovels as they will not be provided.
All Pascagoula Peewee football games scheduled for Saturday, October 5, have been canceled. In addition, all
city parks and facilities will be closed Saturday, October 5, and Sunday, October 6.