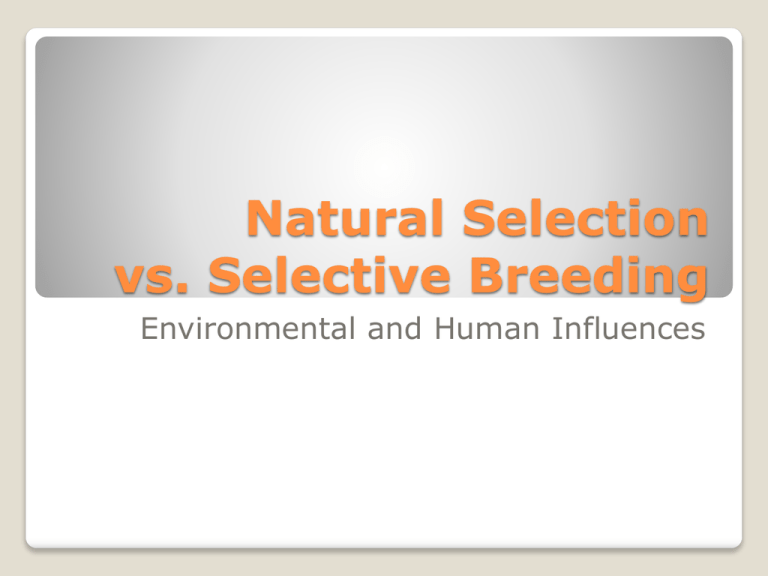 Natural Selection
vs. Selective Breeding
Environmental and Human Influences
Natural Selection

Process by which
organisms that are
most suited to their
environment survive
and reproduce
most successfully.
Selective Breeding

Method of breeding
that allows only those
organisms with
desired
characteristics to
produce the next
generation.
Natural Selection vs. Selective
Breeding
Natural Selection
Summary:
Environmental Influence
due to organism
adaptation


Mouth parts

External color

Behavior
ex: beaks, teeth
◦ ex: fur, scales, feathers
Selective Breeding
Summary: Human
Influence on characteristics
and behavior.
 Domestic Animals Ex:
Chickens, Dogs, Cows
 Plants: Ex: Corn,
Fruit,hybrids
Domestic Animal

Various animals that have been tamed
and made fit for a human environment.