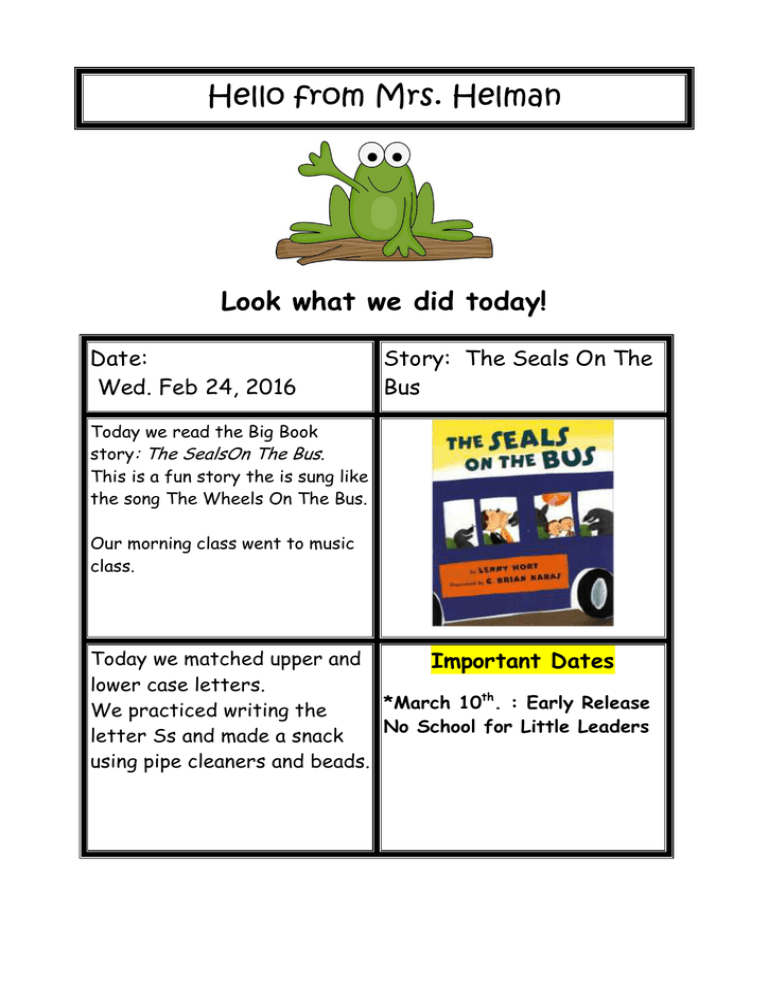 Hello from Mrs. Helman
Look what we did today!
Date:
Wed. Feb 24, 2016
Story: The Seals On The
Bus
Today we read the Big Book
story: The SealsOn The Bus.
This is a fun story the is sung like
the song The Wheels On The Bus.
Our morning class went to music
class.
Today we matched upper and
Important Dates
lower case letters.
*March 10th. : Early Release
We practiced writing the
No School for Little Leaders
letter Ss and made a snack
using pipe cleaners and beads.