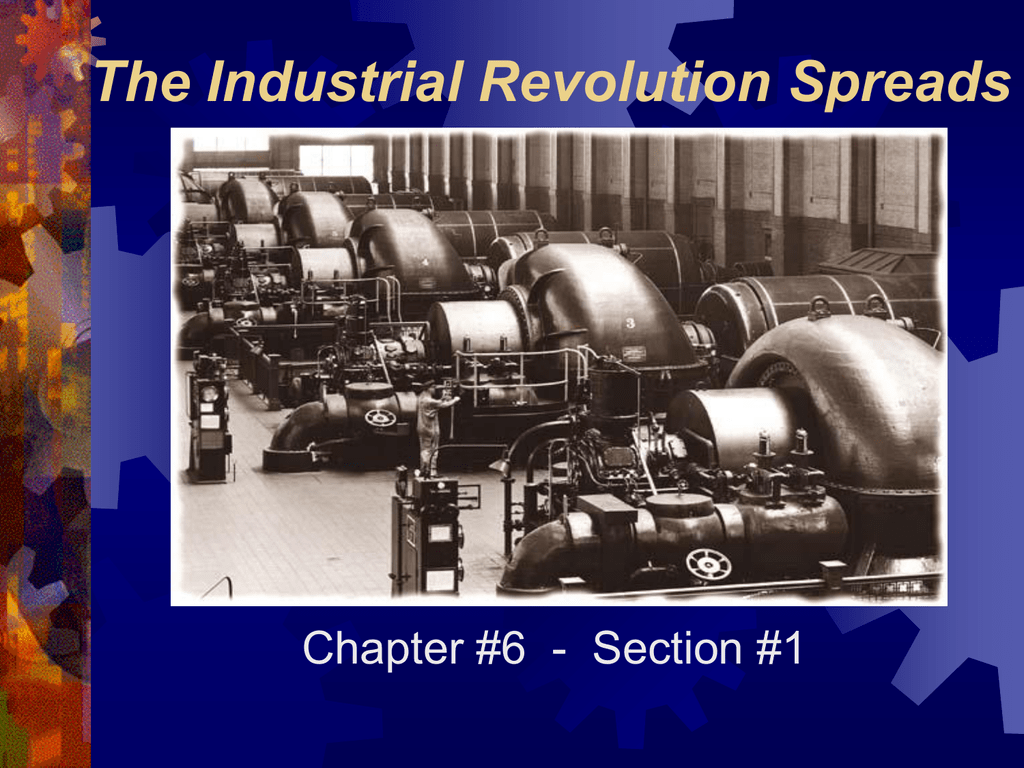 The Industrial Revolution Spreads
Chapter #6 - Section #1
The Second Phase of the
Industrial Revolution

The first phase of the Industrial Revolution had largely
been forged from iron, powered by steam engines, and
driven by the British textile industry.
 By the mid-1800s, the Industrial Revolution entered a
second phase. New industrial powers emerged.
 Factories powered by electricity used innovative
processes to turn out new products.
 Changes in business organization contributed to the rise
of giant companies.
 As the 20th century dawned, the second Industrial
Revolution transformed the economies of the Western
world.
Technology sparks
Industrial Growth
 By
the 1800s, the pace of change
quickened as companies hired
professional chemists, and engineers to
create new products and machinery.
 The
union of science, technology, and
industry spurred economic growth.
Henry Bessemer
steel making process
Michael Faraday and
Thomas Edison
dynamo
light bulb
Assembly Line

Workers on an assembly line add parts to a product
that moves along a belt from one work station to the
next.
The Modern Office
Automobiles and Airplanes
The Second Industrial Revolution
New Powers
p. 196-198
1.
2.
3.
Technology/Busi Transportation/
ness
Communication
Pg. 198/
Pg. 200
1.
1.
2.
2.
3.
3.
Pg. 201
1.
2.
3.