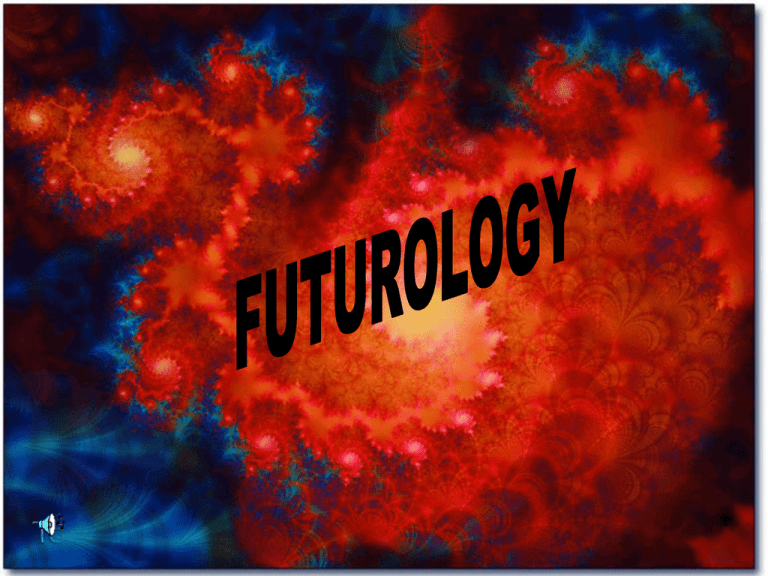 IF THE ENTIRE
HISTORY OF
PEOPLE WERE
COMPRESSED
INTO A SINGLE
DAY . . .
EVERYTHING YOU SEE
ABOUT YOU WOULD
HAVE BEEN
ACCOMPLISHED IN THE
LAST FEW SECONDS
15,000 YEARS AGO – Man plants a seed.
AGRICULTURE & DOMESTICATION OF ANIMALS BEGINS
5,000 YEARS AGO MAN BEGAN
TO WRITE
3000 YEARS AGO
THE WHEEL
METAL
HORSE POWER
1000 YEARS AGO
FOSSIL FUELS – first coal
500 YEARS AGO
THE PRINTING PRESS
300 YEARS AGO
THE INDUSTRIAL
REVOLUTION
THE SAFETY PIN
MASS
PRODUCTION
SPECIALIZATION
URBANIZATION
1900
FIFTY YEARS AGO
YOUR GRAND PARENTS
25 YEARS AGO
TODAY
ALL OF THE ABOVE – and more - CAN BE FOUND
IN ANY ONE OF THE THREE PRODUCTS BELOW
Change is like waves that are increasing in size and momentum
17,000 B.C.
– a man
plants a seed
and the
agricutural
revolution
begins
1700 A.D.
-The
Industrial
Revolution
1970
- The Age
of
Technology
THE
SPEED OF
CHANGE
TODAY
Can we predict the future?
How might we predict the future?