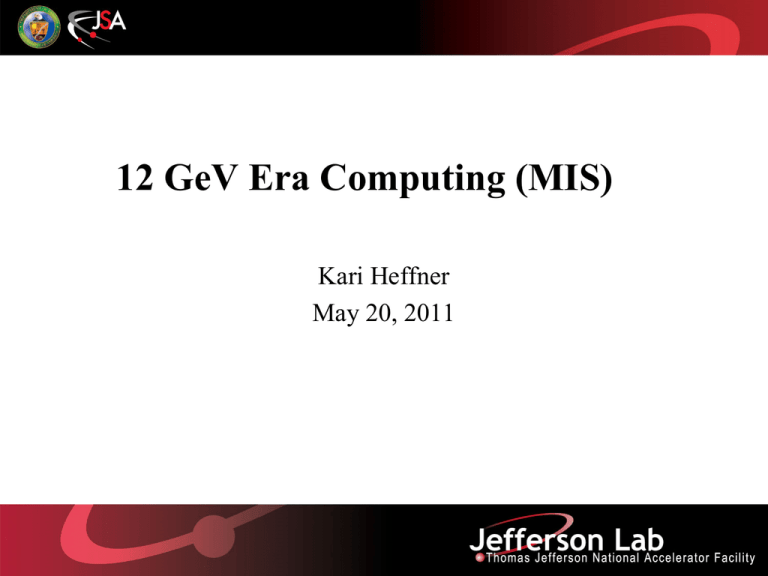 12 GeV Era Computing (MIS)
Kari Heffner
May 20, 2011
MIS Systems – Overall outlook
• Continue to support existing applications
• Future direction
– Expect even more reliance on electronic processing
– Improve integration of systems (single-sign-on,
improved portal, etc.)
– Evaluate SAAS (software as a service) solutions as an
alternative
MIS Systems expected to change
• Support improvement of financial applications
– Web-based interfaces
– Reporting on the desktop
– Integrated systems
• Deploy a better architecture for storing / retrieving
information
– Offer solutions for content / document management
– Improved searching
– Include records management component
MIS Systems expected to change
• Improved support of the science divisions
– Re-write of proposal/experiment databases
– Support other systems as appropriate
• Shift schedule, etc.
• Complete automation of JLab forms (electronic routing,
signatures)
Additional Resources
• 1 additional MIS staff member
– In order to support the additional needs of the Lab,
including the increase in base staff as well as the
increased reliance on automation, we are asking for a
single additional staff member for the 12GeV era.