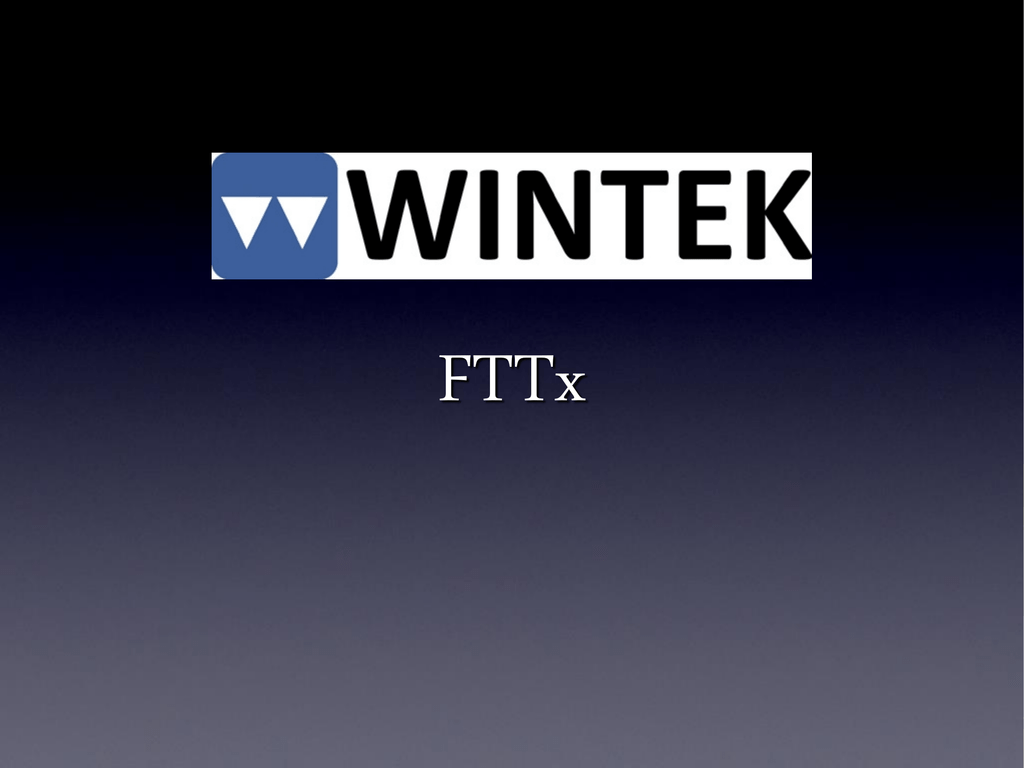 FTTx
Why Fiber??
Courtesy Broadband Communities
"The Network"
•
FTTx (Home & Business) utilizes
an Active Ethernet architecture.
•
Network "Core" is comprised of
(2) Cisco 9010 ASR Routers
providing up to 96Tbps.
•
CPE (Customer Premise
Equipment is Allied Telesis iMG
Gateways.
•
Capacity of network backbone is
40Gbps.
•
Every fiber connection is at least
100Mbps or 1Gbps to the premise.
•
•
•
•
Why Active Ethernet?
KISS (Keep is simple stupid).
Better suited for an "open access network."
Distance limitations can be easily addressed.
Bandwidth on the connection isn't shared.
•
"Equipment cost are comparable to GPON, though operational costs are higher due to
the active electronics in the field. However, these costs will be a small price to pay to
achieve speeds cable and telco operators can only dream of." --Jeff Heyen, Infonetics
Research
Courtesy Allied Telesis
Courtesy Allied Telesis
FTTH
(Fiber to the Home)
•
Built our first FTTH project in late
2010 (finished early 2011).
•
Project consisted of building to 20
rural West Lafayette homes on N
400W.
•
Speeds offered were 10Mb and
100Mb symmetrical.
•
Active Ethernet Architecture
FTTH-What We Learned
•
Construction to single-family
homes while decreasing, is still
expensive.
•
Support is little to none; using
fiber as the medium vs DSL or
Cable greatly reduces the
complexity. It either works or it
doesn't.
•
End users extremely happy with
service; had no access to highspeed before (dial-up and satellite).
Courtesy Broadband Communities
•
FTTB
(Fiber to the Building/Business)
What do businesses want from
their service providers?
•
•
Reliability/Stability
•
Excellent Customer
Support
•
Solution Provider
High bandwidth
options
FTTB-What We Learned
•
Fiber Optics offer a huge increase
in reliability/capacity over
copper/cable.
•
Wintek currently offers bandwidth
from 10Mbps up to 10Gbps.
•
Local, personable support has no
competition.
•
Bandwidth needs continue to
grow, network improvements and
innovations must continue at the
same pace.
What's coming......
•
•
IPTV offerings through partnership with Mulberry Co-Op.
Residential MDU (Multi-dwelling Units).