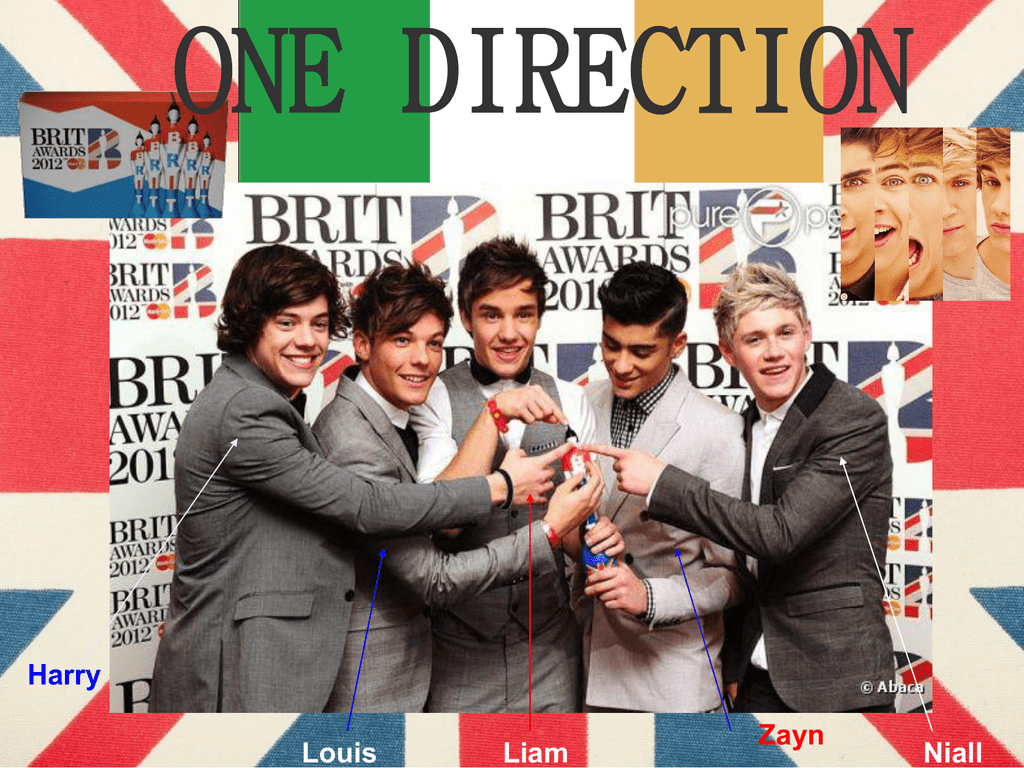 ONE DIRECTION
Harry
Louis
Liam
Zayn
Niall
Global presentation
One direction,
Is a new group, a boys
band composed of five
British & Irish members.
They were the winners of
X factor (in the UK) in
2010 .
This group has just
emerged from anonymity
and is already acclaimed
by many fans
Member presentation
Zayn Malik
Niall Horan
born 12
January
1993 in
England
born 13
September
1993 in
Ireland.
Louis
Tomlinson
born 24
December 1991
in England.
Harry
Styles
born 1
February
1994 in
England
Liam
Payne
born 29
August
1993 in
England
The beginning
Before this show,
none of them knew
each other. One
judge ( Nicole
Scherzinger) had
suggested to put
the five member
together to form
the group ONE
DIRECTION, and
thus qualify for the
groups category.
They finished third
out of seven in the
X Factor series.
After the final
Discography :
What Makes You Beautiful
Gotta Be You
One Thing
Immediately their first
song
More Than This
« Forever young »,
was
leaked in
Up
All Night
I Wish
internet .
Tell Me A Lie
Taken
And they signed a contract
with
I Want
Everything
About
You
Syco Music. Their
debut
album
is
Same Mistakes
called : « Up all night
.
Save You»Tonight
Stole My Heart
@
Their album cover
« What makes you
beautiful » has been
viewed 123 967 024
times on youtube and
66 431 467 views for
« One thing »
Now
They announced
their first headline
UK tour. The tour
was sold out
within minutes of
release.