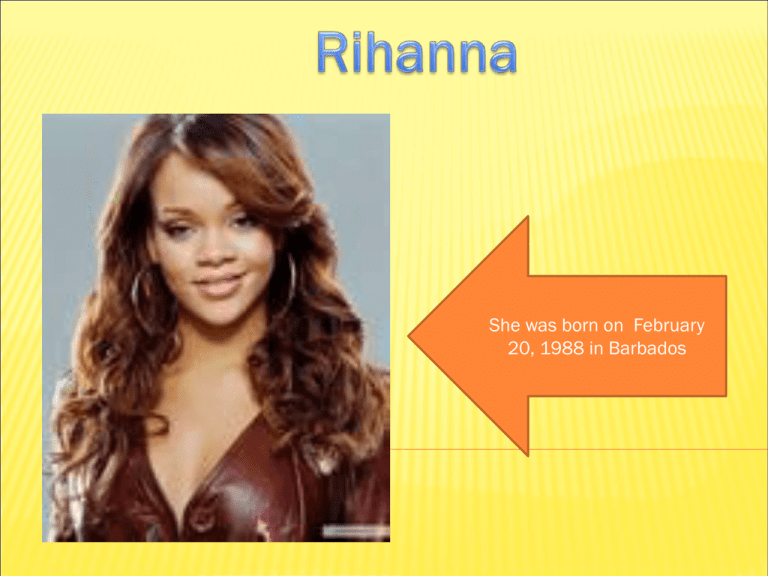 She was born on February
20, 1988 in Barbados
SHE IS THE ELDEST OF THREE
CHILDREN. RIHANNA WENT TO
THE PRESTIGIOUS
COMBERMERE SCHOOL. SHE
WAS A MEMBER OF A MUSICAL
TRIO AND WON THE MISS
COMBERMERE PAGEANT.
At the age of fifteen,
Evan Rogers helped her
record a demo, a mix of
pop, reggae and soca.
She signed a contract
with Def Jam records at
the age of sixteen.
When she was 25 her
first album was recorded
, "Music of the Sun" and
"Pon de Replay
The album was bighit
and sold nearly two
million copies
worldwide. In a year
Rihanna released A Girl
Like Me. Album "SOS
"was produced, when
she signed with Nike.
The second single was
called "Unfaithful".