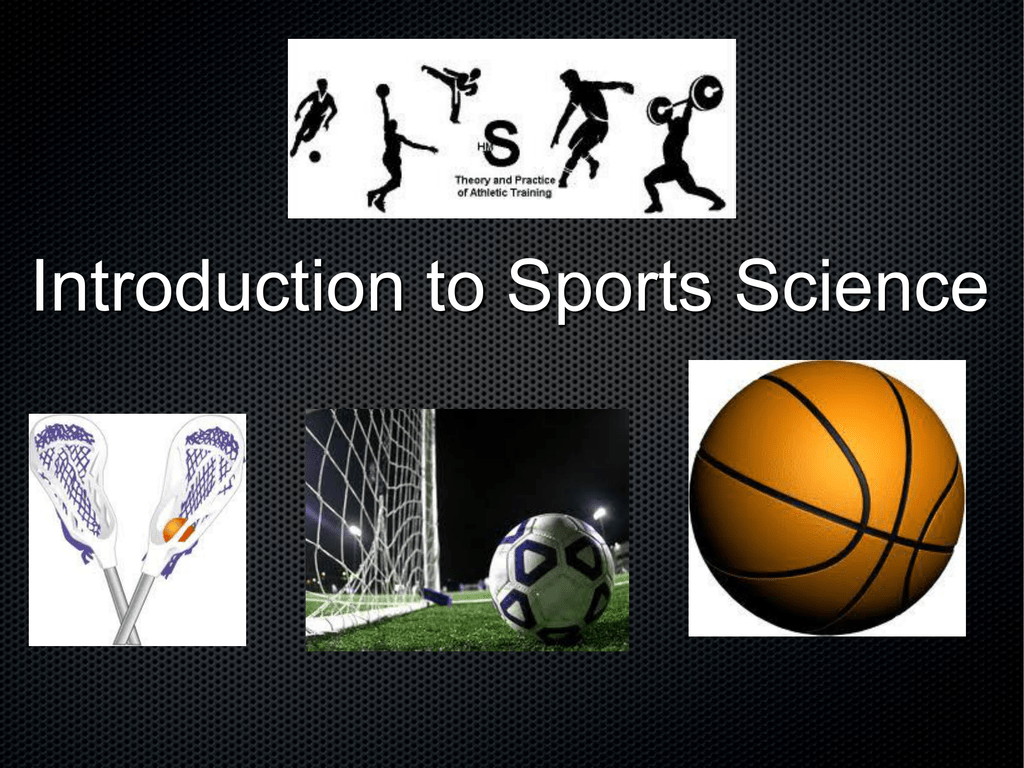 Introduction to Sports Science
Epithelial Tissue
Epithelial Tissue: or epithelium is the lining,
covering, and glandular tissue of the body.
Glandular epithelium forms various glands in the
body.
Covering and lining epithelium covers all free body
surfaces.
Function
Protection (protects against bacterial and chemical
damage; cilia lining the respiratory tract)
absorption (lines some digestive system organs such
as stomach and small intestine)
filtration (kidneys absorb and filter)
secretion (produces such substances as perspiration,
oil, digestive enzymes, and mucus)
Special characteristics
Epithelial cells fit closely together to form continuous
sheets.
Membranes always have one free (unattached)
surface or edge.
The lower surface of an epithelium rests on a
basement membrane, a structureless material
secreted by the cell.
no blood supply of their own (avascular) depend on
diffusion from capillaries
well-nourished- ability to regenerate themselves.
Classification
Each epithelium is given two names.
The first indicates the relative number of cell layers it
has.
Simple epithelium (one layer of cells)
stratified epithelium (more than one cell layer).
Classification
The second describes the shape:
squamous cells- flattened like fish scales (squam =
scale)
cuboidal cells- are cube-shaped like dice
columnar cells- shaped like columns
Simple squamous
Simple squamous
Simple cuboidal
Simple cuboidal
Simple columnar
Simple columnar
Pseudostratified columnar
Pseudostratified columnar
Stratified squamous
Stratified squamous
Transitional
Connective Tissues
Characteristics:
variations in blood supply- most well vascularized.
exceptions- tendons and ligaments have poor blood
supply, and cartilages are avascular.
(This is why all of these structures heal more slowly
when injured).
Extracellular matrix: Connective tissues are made up
of many different types of cells plus nonliving
substance found outside of the cells.
Extracellular Matrix
Makes connective tissues so different!
Matrix is produced by the connective tissue cells and
secreted to their exterior.
Depending on the connective tissue type, the matrix
may be liquid, semisolid or gel-like, or very hard.
able to bear weight, withstand stretching, or even
abrasion.
Various types and amounts of fibers are deposited in
and form a part of the matrix material.
They include:
Collagen (white) fibers
Elastic (yellow) fibers
Reticular (fine collagen) fibers.
Fibers made by the connective tissue and secreted.
Types of Connective
Tissues
(All connective tissues consist of living cells
surrounded by a matrix)
Differences reflect fiber type and number of fibers in
the matrix.
From most rigid to softest
BONE
CARTILAGE
DENSE CONNECTIVE TISSUE
LOOSE CONNECTIVE TISSUE
BLOOD
BONE
composed of bone cells
sitting in cavities called
lacunae (lah-ku' ne) and
surrounded by layers of a
very hard matrix.
The matrix contains calcium
salts in addition to larger
numbers of collagen fibers.
Ability to protect and support
other body organs.
Skull protects the brain.
CARTILAGE
Less hard and more
flexible than bone.
Found in a few places in
the body.
In hyaline cartilage, which
is found in the voice box,
attaches the ribs to the
breastbone and covers the
ends of bones where they
form joints.
DENSE CONNECTIVE
Has collagen fibers as its
TISSUE
main matrix element.
fibroblast (fiber-forming
cells) manufacture these
fibers.
Form strong rope-like
structures such as tendons
and ligaments.
also makes up lower layers
of the skin (dermis),
arranged in sheets.
Tendons
Attach skeletal muscle
to bones.
Ligaments
connect bones to
bones at joints.
more stretchy
contain more elastic
fibers than tendons.
LOOSE CONNECTIVE
TISSUE
Softer and have more
cells
fewer fibers than any
other connective
tissue type except
blood.
3 Subclasses of LCT
1.) Areolar tissue
soft, cushions and
protects body
organs it wrap.
packing tissue and
connective "glue".
2. Adipose Tissue:
Common name- FAT.
insulates the body and
protects it from extremes of
both heat and cold.
(subcutaneous tissue beneath
the skin)
protects some individual
organs- kidneys surrounded
by capsules of fat, and
cushions the eye sockets.
fat "deposits" - such as hips
and breast, where fat is stored
and available for fuel if
needed.
3. Reticular Connective tissue:
consists of a delicate
network of interwoven
reticular fibers associated
with reticular cells, which
resemble fibroblasts.
Forms the stroma or internal
supporting framework.
supports free blood cellssuch as in the lymph nodes,
the spleen, and bone
marrow.
BLOOD
Vascular tissue
consists of blood cells,
surrounding by nonliving, fluid
matrix called blood plasma.
"fibers" are soluble protein
molecules
visible only during blood clotting
transport vehicle for the
cardiovascular system:
carries nutrients, wastes,
respiratory gases, and other
substances throughout the body.
Muscle Tissue
highly specialized to
contract or shorten, to
produce movement.
Muscle fibers: muscle
cells are elongated to
provide a long axis for
contraction.
3 types of muscle tissue
Skeletal Muscle:
voluntarily
Cardiac Muscle:
involuntary control
Smooth: involuntary
Skeletal Muscle:
controlled voluntarily ( or
consciously).
contractions pull on bones
or skin.
results of action is gross
body movement or change
in our facial expression.
cells are long, cylindrical,
and multinucleate; they are
obvious striations (stripes).
Cardiac Muscle: involuntary
control
found only in the HEART
striations, but uninucleate,
branching cells that fit tightly
together (like clasped fingers)
at junctions called intercalate
disks.
Ions can pass freely from cell
to cell
Smooth Muscle: involuntary
No striations are visible.
individual cells have a single
nucleus and are spindleshaped (pointed at each end).
in walls of hollow organsstomach, bladder, uterus, and
blood vessels.
wavelike motion that keeps
food moving through the small
intestine.