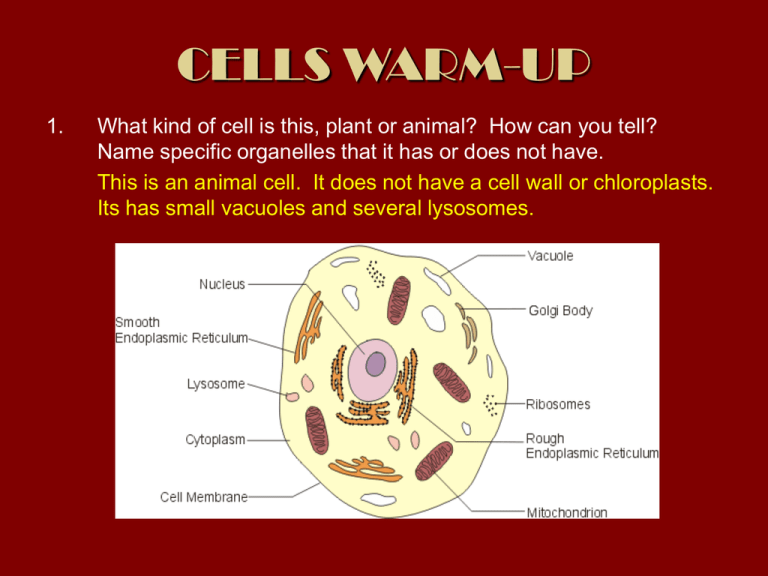 CELLS WARM-UP
1.
What kind of cell is this, plant or animal? How can you tell?
Name specific organelles that it has or does not have.
This is an animal cell. It does not have a cell wall or chloroplasts.
Its has small vacuoles and several lysosomes.
2.
What is the function of a Chloroplast?
It captures energy from the sun for photosynthesis.
Makes plant cells appear green.
3.
What type of cell do you think would have a larger
vacuole, a plant cell or an animal cell? Explain.
A plant cell would have a larger vacuole because it
needs to store lots of water in case of dry conditions.
4.
Why do you think animal cells have a much greater
number of lysosomes than plant cells?
Animals cells have more lysomes because animals eat
food and plants just make glucose. So animals cells
will have lots of extra food molecules that need to be
disposed of.