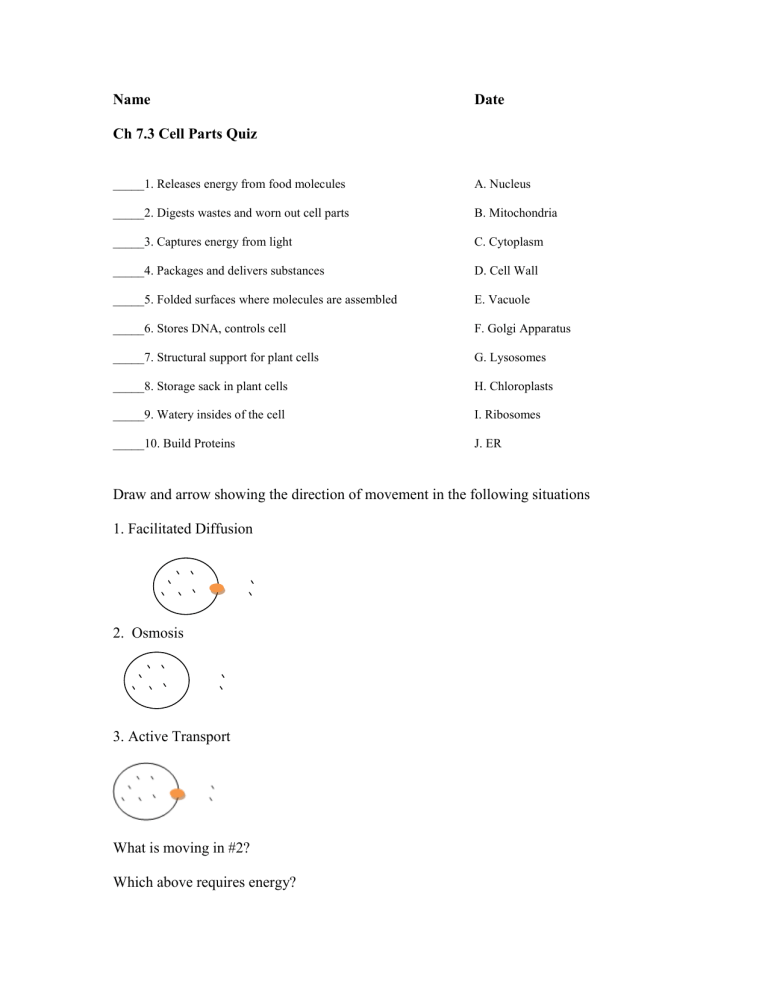 Name
Date
Ch 7.3 Cell Parts Quiz
_____1. Releases energy from food molecules
A. Nucleus
_____2. Digests wastes and worn out cell parts
B. Mitochondria
_____3. Captures energy from light
C. Cytoplasm
_____4. Packages and delivers substances
D. Cell Wall
_____5. Folded surfaces where molecules are assembled
E. Vacuole
_____6. Stores DNA, controls cell
F. Golgi Apparatus
_____7. Structural support for plant cells
G. Lysosomes
_____8. Storage sack in plant cells
H. Chloroplasts
_____9. Watery insides of the cell
I. Ribosomes
_____10. Build Proteins
J. ER
Draw and arrow showing the direction of movement in the following situations
1. Facilitated Diffusion
2. Osmosis
3. Active Transport
What is moving in #2?
Which above requires energy?