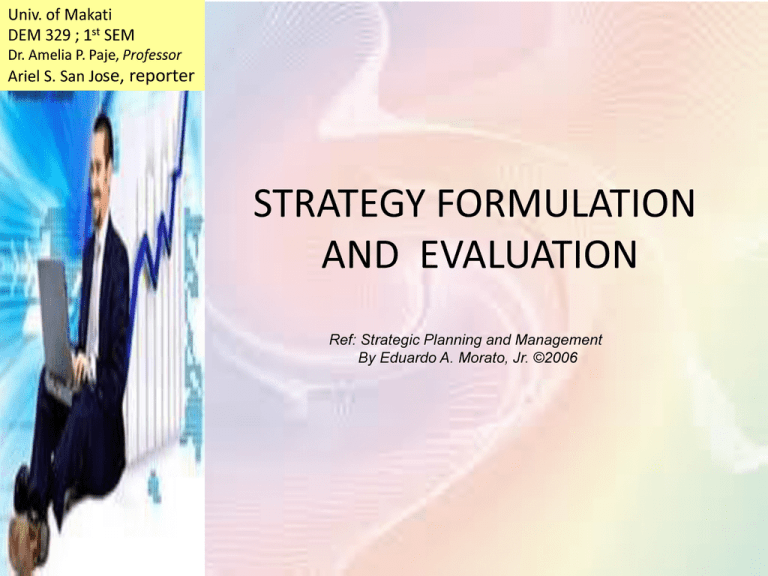 







FRANCHISING
BRANCHING
DISTRIBUTING
ORGANIZATIONAL EXPANSION
OUTSOURCING
NETWORKING
SUBCONTRACTING
Enterprises like banks, airline
companies and hotels take on businesses
that naturally spring from main business.
. A hotel may begin to set up its own
tour company, transport service, etc
Benchmarking against other Industries
.
Reconfiguring the Product or Service
Altering Customer Attitudes and Behavior
" If Mohammed cannot come to the mountain,
let the mountain come to Mohammed."
Metaphoring and Bonsai Method
. Brainstorming and Prototyping
Very few enterprises base their strategies
on their philosophies, ideologies or core values.
Ex. Kao corporation:
"Human beings can live only by the Universal Truth, in
their dignity of living, all are absolutely Equal."
(Kao President Yoshio Maruta)
Ex. Ben and Jerry's ice cream in America:
- stress their tenet on environmental concerns,
such that they have the cause to provide livelihood
for the homeless people by taking in their farm products.
Q: From the analysis of this level, what are
the relative strengths, advantages and
competitiveness of the enterprise
in relation to its goals and
in comparison with competitors?
Q: What are the weaknesses , disadvantages
and competitiveness of the organization in
relation to Its goals and in comparison with
its competitors?