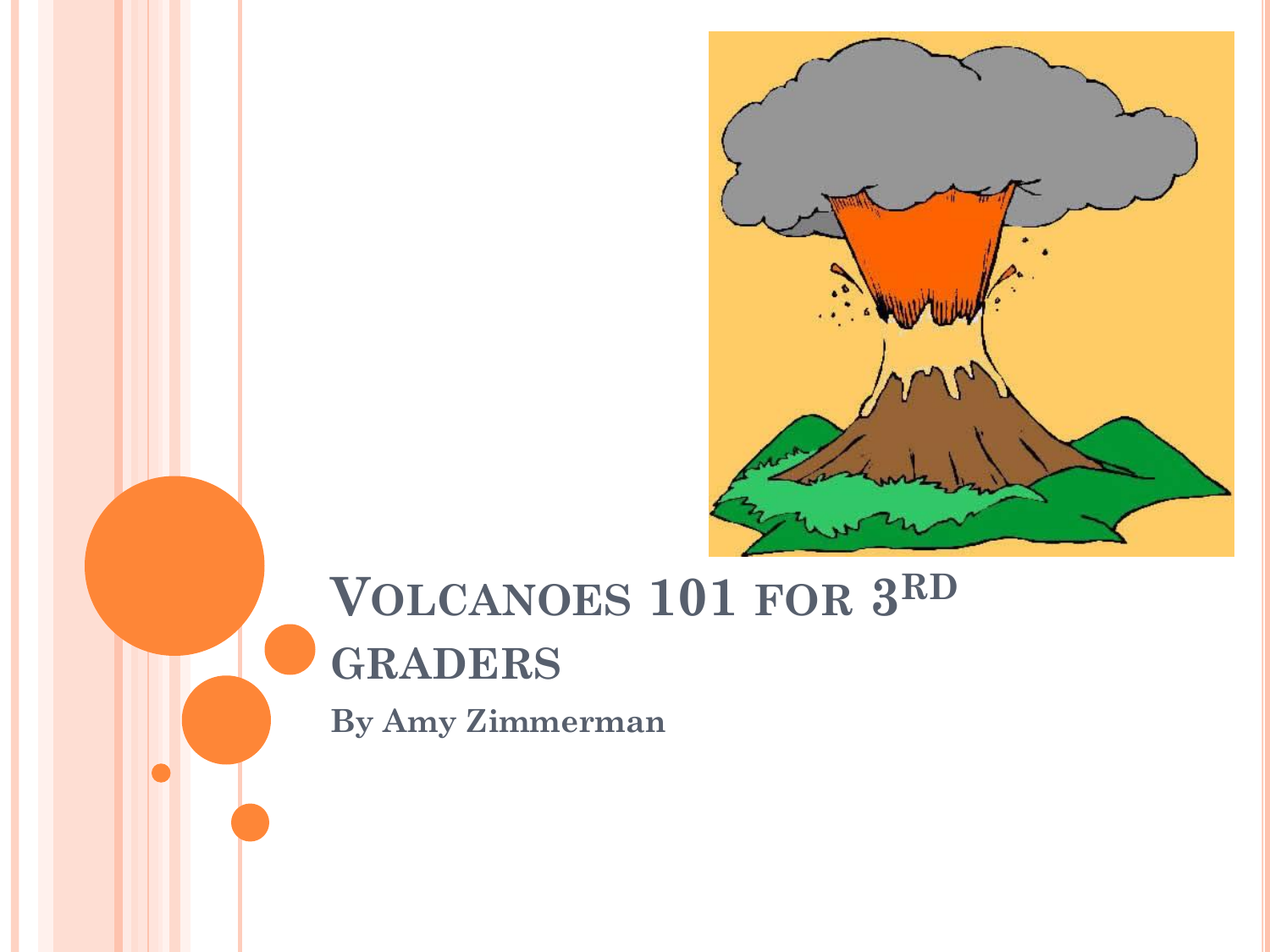 V
OLCANOES GRADERS
By Amy Zimmerman 101
FOR
3 RD
WHAT
I
HOPE MY STUDENTS LEARN
…
 What a volcano is.
 Understand that there are 3 main types of volcanoes.
 Understand the process of eruption.  Know all the different parts of a volcano.
T
YPES OF
V
OLCANOES
P
ARTS OF A VOLCANO
E
RUPTING
A
CTIVITY      
Materials:
Large paper plate Bathroom disposable cup Aluminum foil Scotch tape Scissors       
Ingredients :
Water Baking soda Vinegar Tablespoon Cup Pan or tray
TEKS 3
RD GRADE SCIENCE  Ch 112.14 (b) Knowledge and Skills (7) Earth and space. The students knows that the earth is consists of natural resources and its surface is constantly changing. The student is expected to: (b) Investigate rapid changes in Earth's surface such as volcanic, earthquakes, and landslides.
S
OURCES  Texas Education Agency  http://ritter.tea.state.tx.us/rules/tac/chapter112/ch112 a.html#112.14
 http://crafts.kaboose.com/erupting-volcano.html