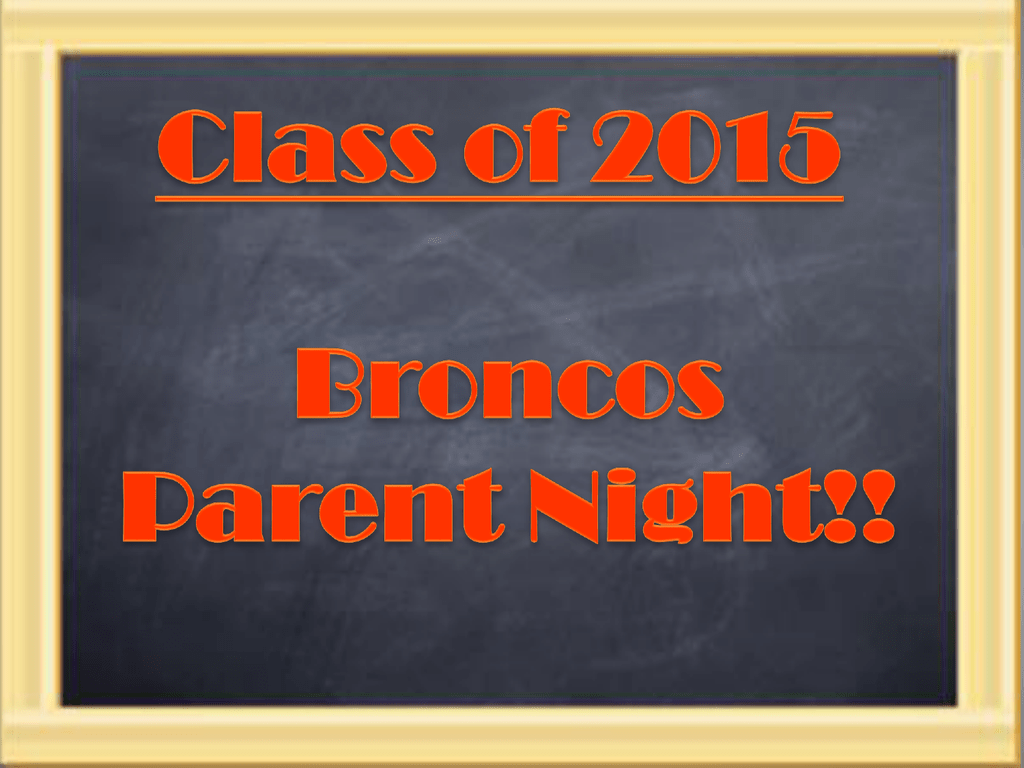 Naviance
Family
Connection
5 things You Should be
Doing…
•Getting your voucher to take the SAT/ACT
for FREE!!!! Upcoming Dates:
•Researching colleges and finding out
requirements & deadlines
•Applying for Scholarships
•Drafting college essays
•Deciding which colleges you want to visit
GPA & Rank
•Students in the Top 10% qualify for automatic
admission. MUST meet DEADLINES!
•Weighted vs. Unweighted- Weighted includes
Pre-AP/AP points. Colleges want unweighted
GPA
•Top 25%: 1-166
•Second Quarter: 167-333
•Third Quarter: 334-499
So, Now What??
•Pay attention to your first semester grades!
Give it all you've got!
•Study for your SAT and ACT!! Utilize the
FREE study guides Ft. Bend offers!
SAT
ACT
Tests Reading,
Writing and Math.
Have to write an
essay!
Tests Math, English,
Reading, and
Science
Think twice about
guessing! Loose points
for wrong answers!
Guess ALL you want
to! No penalty for
wrong answers!
Highest score is 2400
Highest score is 36
Contact College Board
for INFO
Contact www.ACT.com
for INFO
Upcoming Test Dates
SAT
Test Date
Registration
Late Registration
Deadline
Deadline
Test Date
Registration
Late Registration
11, 2014 September 12
September
30
Deadline
Deadline
October
November
8, 2014
OctoberSeptember
9
28
October
11, 2014
12OctoberSeptember
30
December
6, 2014 8,November
6 9 November
24 28
November
2014 October
October
December 6, 2014 November 6
November 24
January 24, 2015 December 29
January 13
March
February 13 Late Registration
March 3
Test
Date 14, 2015 Registration
Deadline
Deadline
May 2, 2015
April 6
April 21
OctoberJune
25, 6,
2014
OctoberMay
3 27
2015 September
May198
December 13, 2014 November 7
November 21
ACT
"How do I Apply??"
•Apply to Top 5 college choices
•Texas Common Application
www.applytexas.org
•Private School Common Application
www.commonapp.org
•Deadlines: BE EARLY OR ON TIME
"No Pie Till You Apply!"
"Do I have to do a resume??"
Sure Hope you Volunteered!
Brag on Yourself HERE!!
"What are the essay ?'s"
Topic A: Describe a setting in which you have
collaborated or interacted with people whose
experiences and/or beliefs differ from yours. Address
your initial feelings, and how those feelings were or
were not changed by this experience.
Topic B: Describe a circumstance, obstacle or conflict
in your life, and the skills and resources you used to
resolve it. Did it change you? If so, how?
Topic C:Considering your lifetime goals, discuss how your
current and future academic and extra-curricular
activities might help you achieve your goals.
Essay Writing Workshops
•Tuesday, October 7th: After School. J-106
•Thursday, October 9th: During A/B Lunch. J-106
•Tuesday, October 21st: After School. J-106
•Thursday, October 23rd: During A/B Lunch. J106
Upcoming Events
•Monday, October 6th: FBISD College Night,
Austin High School, 6-8 p.m.
•Thursday, October 9th: FBISD College Night,
Hightower High School, 6-8 p.m.
• Monday, October 22nd: HARN College Fair,
George Bush HS Cafeteria during ALL lunches
Senior Class Dues
Package A: $300.00: 2 prom tickets, luncheon, event and
yearbook
Package B: $235.00: 1 prom ticket, luncheon, event and
yearbook
Package C: $160.00: 1 prom ticket, luncheon and event
All items can
Prom
Yearbook
Luncheon
Event
be purchased a la carte
$80
$75
$40
$65
FIRST INSTALLMENT OF $75.00 IS DUE BY OCTOBER 3, 2014
Senior Class Dues
Installment
Installment
Installment
Installment
Installment
Installment
Dates
#1-October 3rd
#2-November 7th
#3-December 5th
#4-January 16th
#5-February 20th
Packages require an initial payment of $75.00
to set up and a minimum of $50.00 at each
installment date until balance is paid in full no
later than February 20th.