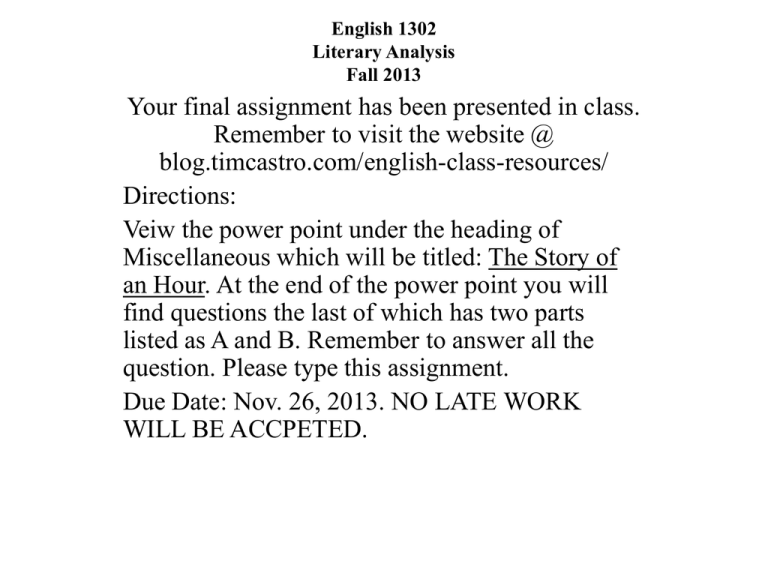 English 1302
Literary Analysis
Fall 2013
Your final assignment has been presented in class.
Remember to visit the website @
blog.timcastro.com/english-class-resources/
Directions:
Veiw the power point under the heading of
Miscellaneous which will be titled: The Story of
an Hour. At the end of the power point you will
find questions the last of which has two parts
listed as A and B. Remember to answer all the
question. Please type this assignment.
Due Date: Nov. 26, 2013. NO LATE WORK
WILL BE ACCPETED.