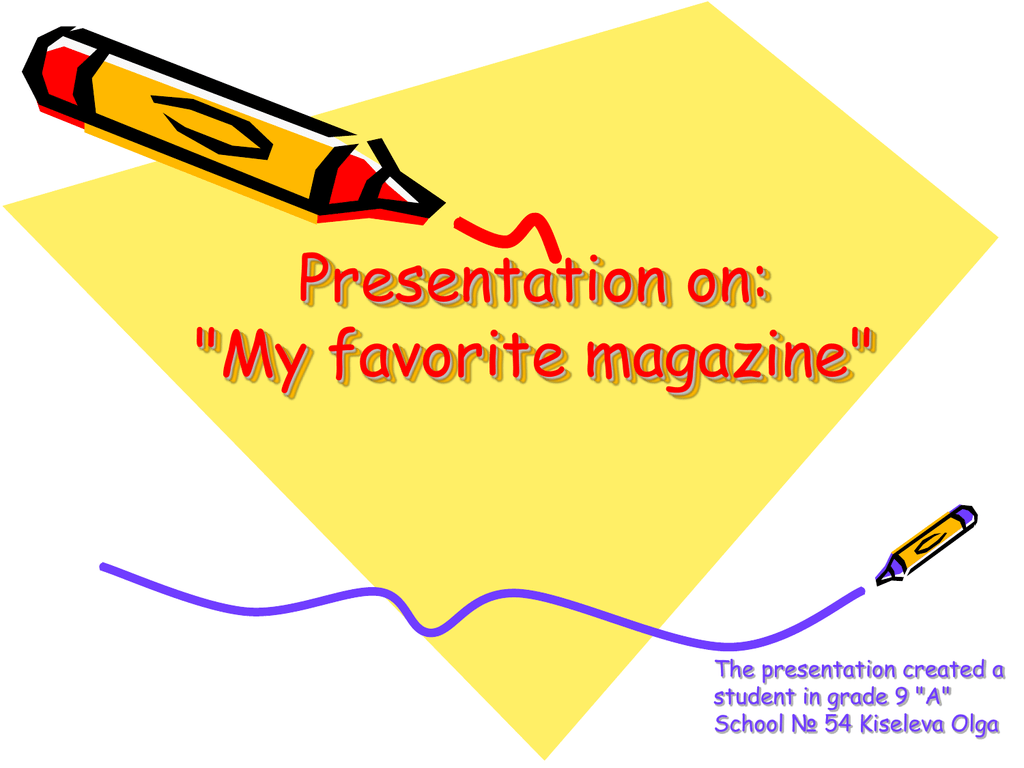 Presentation on:
"My favorite magazine"
The presentation created a
student in grade 9 "A"
School № 54 Kiseleva Olga
What is it like?
• I like serious magazines, because
they are very interesting and
developing.
What can a reader find
in it?
• many different and interesting
heading's.
• For example:
Technical
parade
Artifacts
Technology
And others.
Stories of:
• There are a lot of stories about a
science, technical innovations and
surprising things.
• For example:
• In a heading "Science" there is an
entertaining article about a hamster-killer.
Why do
you like it?
• It is pleasant
to me, because
it's interesting
and developing.
For whom is it?
• This magazine can read all. It is
interesting to those who are finding of a
science and technologies.
The end.
Thanks for attention.