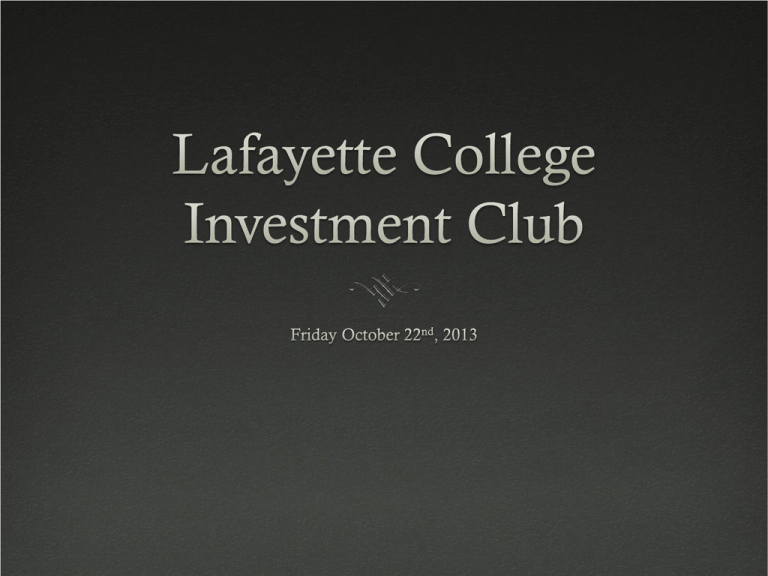 Meeting Agenda
 1) Today we welcome back to the hill Daniel
Kilmurray to speak to our club about the Financial
Services Industry.
 2) Next week we will resume our normal meeting
agenda and complete our allocation initiative.
 3) We have bought and sold over 20 positions this year
marking one of the most active semesters in Club
history.
Daniel Kilmurray

Lafayette College Class of 1975

Dan's Financial Services career began at Merrill Lynch in 1981 which transitioned into a research
associate role at Laidlaw, Adams, and Peck in 1982 (covering the entertainment, toy, and game
industries).

He joined Kidder Peabody & Co in 1984 as a financial advisor and hedge fund sales specialist.

He has remained at the survivor firm (PaineWebber merger and UBS merger) over the years in
essentially the same role.

His team of 8 professionals manages over $2.0 billion in assets and generates investment ideas to the
U.S. institutional community.

Dan has been a member of the Chairman's Council since 1987, and has been named one of Barron's
Top 100 Financial Advisors.