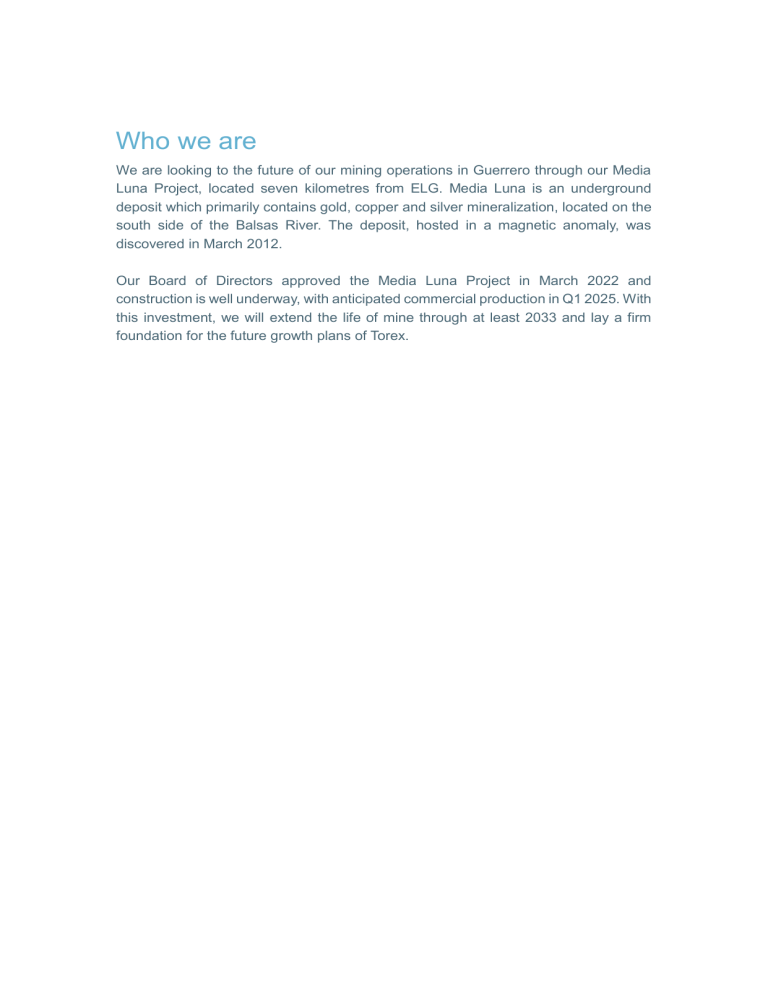 Who we are
We are looking to the future of our mining operations in Guerrero through our Media
Luna Project, located seven kilometres from ELG. Media Luna is an underground
deposit which primarily contains gold, copper and silver mineralization, located on the
south side of the Balsas River. The deposit, hosted in a magnetic anomaly, was
discovered in March 2012.
Our Board of Directors approved the Media Luna Project in March 2022 and
construction is well underway, with anticipated commercial production in Q1 2025. With
this investment, we will extend the life of mine through at least 2033 and lay a firm
foundation for the future growth plans of Torex.