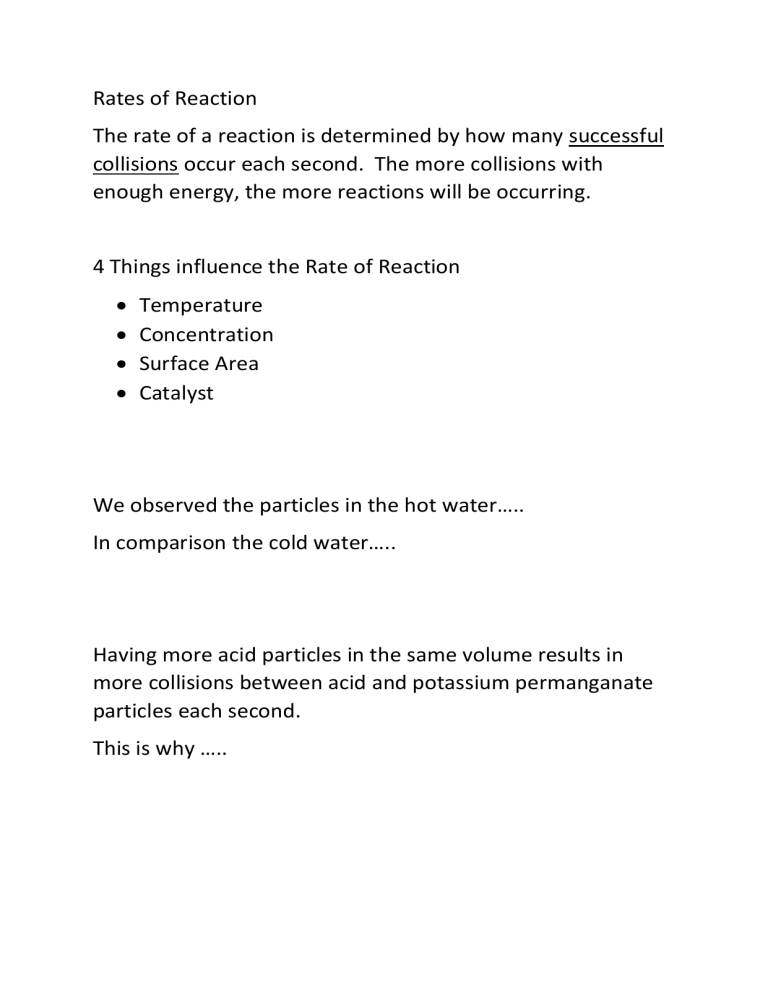 Rates of Reaction
The rate of a reaction is determined by how many successful
collisions occur each second. The more collisions with
enough energy, the more reactions will be occurring.
4 Things influence the Rate of Reaction




Temperature
Concentration
Surface Area
Catalyst
We observed the particles in the hot water…..
In comparison the cold water…..
Having more acid particles in the same volume results in
more collisions between acid and potassium permanganate
particles each second.
This is why …..